Finzo selects JHC's Neon to provide greater portfolio monitoring efficiency for wealth managers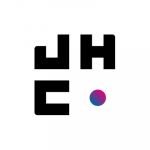 Finzo selects JHC's Neon to provide greater portfolio monitoring efficiency for wealth managers
Management
,
Investment Management
,
Wealth Management
Wealth management fintech firm JHC Systems (JHC) today announces that Finzo, a New Zealand-based integrated financial solutions provider, will be implementing JHC Neon (Neon). This means Finzo will be able to consolidate portfolios across all accounts to give a 360-degree view of client positions. This is JHC's first New Zealand-based client, secured through its partnership with MyFiduciary, and represents the first FNZ platform client to integrate JHC technology following its acquisition of JHC in August 2019.
Australia's wealth management industry has been undergoing dramatic change since the Royal Commission into Misconduct in the Banking, Superannuation and Financial Services Industry, while in New Zealand the regulatory standards are rising in response to this. Organisations such as Finzo are deploying new technologies to ensure that they are able to better serve their clients and satisfy the likely tougher standards under the new financial adviser provider 'FAP' licensing regime in 2020.
Neon, a cloud-based wealth management solution, enables the business to monitor all of its client portfolios against drift on risk and volatility, using FNZ data feed analysis on a daily basis. The technology provides an immediate, aggregated view of the client's relationship with the firm, including dashboard views for investment managers and C-Suite.
Nick Stewart, CEO at Finzo said, "Having previously relied on manual, slow and cumbersome processes to monitor risk, Neon gives us the power to look at our clients like we have never done before. The ease-of-use means that anyone in the business can open up Neon and get all the portfolio oversight they need both in the office and whilst mobile. We've been with FNZ for three years, and it was clear that these two products would complement each other well. Plus, we're looking at only weeks to implement rather than months or years. It will form a key component of our compliance reporting for DIMS licensing and FAP requirements across Finzo member firms."
John Blackman, CEO at JHC said: "We're delighted that our partnership with MyFiduciary has meant we're able to reach a new market where there is demand for technology like Neon. Finzo will now be able to monitor risk in a way it never has before using both FNZ and JHC technology."
Aaron Drew, Director at MyFiduciary, commented: "Firms managing wealth need to have robust investment processes, and Neon is a state-of-the-art tool that enhances and automates portfolio monitoring, risk analysis and investment compliance across all client portfolios. We believe it is simply not good enough in a post-Royal Commission environment that these processes remain manual, partial and prone to error."
Free Newsletter Sign-up