Financial Media Exchange Integrates the Redtail's Robust CRM Functionality into FMeX's Innovative Content-As-A-Service Platform for Financial Advisors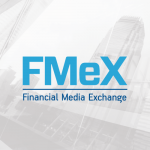 Financial Media Exchange Integrates the Redtail's Robust CRM Functionality into FMeX's Innovative Content-As-A-Service Platform for Financial Advisors
Financial Media Exchange (FMeX) is integrating Redtail Technology's robust customer relationship management (CRM) capabilities into FMeX's Content-As-A-Service platform for financial advisors. The CRM integration expands Financial Media Exchange's relationship with Redtail, a leading provider of CRM solutions for financial professionals. The companies worked together to provide access to Financial Media Exchange's content from the Redtail CRM user interface. Now, advisors can transfer data between firms to reduce redundant entry and provide up-to-date client and account data within the Redtail CRM interface.
Dave Connor, Financial Media Exchange's Vice President of Channel Development, said; "Incorporating Redtail CRM as a core functionality in FMeX's platform is another example of our focus on helping advisors demonstrate value to their clients by embracing an open technology ecosystem to improve the daily management of their practices. We want to deliver an experience for advisors that best meets the needs of today's investor."
"Redtail and FMeX share a commitment to investing in innovations that keep financial advisors ahead of fluctuating investor demands," Brian McLaughlin, CEO of Redtail Technology, said. "The evolution of Financial Media Exchange's Content-As-A-Service offering illustrates their continued commitment to delivering valuable tools built specifically for independent advisors."
"Our formula is really simple" explained Ric McConkey, CEO of Financial Media Exchange, "FMeX wants to help financial advisors ensure that their content is relevant, distributed effectively on the right device, at the right time and to the right client."
Free Newsletter Sign-up