Eagle Investment Systems Selected by Federated Investors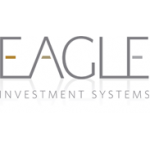 Eagle Investment Systems Selected by Federated Investors
Management
,
Infrastructure
Eagle Investment Systems LLC, a BNY Mellon company and leading provider of financial services technology, today announced that they have been selected by Federated Investors, Inc. to implement a portfolio management solution comprised of data management, investment accounting and performance measurement. The integrated solutions will help enable Federated to achieve an investment book of record (IBOR).
"We approached Eagle as part of a platform transformation project that would facilitate our growth into new asset categories, deliver quality data downstream, and provide greater data agility required to stay ahead of evolving client and regulatory requirements," said Tim Trebilcock, head of global trading and operations at Federated. "After a thorough evaluation of industry software vendors and service providers, Federated found Eagle Investment Systems to be the best fit for our company. We look forward to utilizing the Eagle solution to enhance operational efficiency, control and oversight."
According to Mal Cullen, chief executive officer for Eagle, more and more investment firms globally are replacing legacy platforms to help them comply with regulatory change, solve complex IBOR needs, and support growth into new instruments and products. "This significant and exciting new relationship underscores our commitment to delivering innovation to our clients and the power of Eagle's fully integrated solutions and services for the world's largest asset managers," said Cullen.
Federated will also be implementing Eagle's Reference Data Center (RDC) which will centralize and integrate the organization's reference data and provide enhanced validation and exception processing. The mature data model delivered with RDC enhances data governance and also provides out-of-the-box data integration and validation for a wide-range of asset categories.
Free Newsletter Sign-up