Workday Appoints Gonzalo Benedit as president, EMEA and AP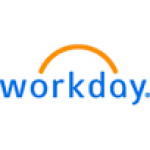 Workday Appoints Gonzalo Benedit as president, EMEA and AP
We are pleased to announce the appointment of Gonzalo Benedit as Workday's new president of EMEA and APJ. Gonzalo has taken on overall responsibility for Workday's continued growth and success across the EMEA and APJ regions and has succeeded Chano Fernandez, who was recently appointed executive vice president, global field operations.
Gonzalo has joined Workday from SAP, where he was most recently COO EMEA with responsibility for sales, services and operations, with a key focus on the company's go-to-market strategy. Prior to this, Gonzalo held a number of senior roles within SAP over the last 12 years including President of Northern Latin America, Managing Director of Mexico and Head of Operations EMEA. Before his time at SAP, Gonzalo held positions at management consulting and finance organisations. He holds a masters in finance and a bachelor's degree in business economics from the Universidad Torcuato Di Tella.
Comments on the news
"I am very excited to be joining Workday at such a critical time in our development," said Gonzalo Benedit, president EMEA and APJ, Workday. "In my early days in the role, it's very clear to me that Workday is delivering on its commitment to bring the customer focus back to the enterprise. It is unheard of to see a 95%+ customer satisfaction rating year over year, along with such an engaged and happy customer community, and that's what Workday is doing. I am focused on continuing this success and on bringing more great customers into the Workday community."
Please let us know should you have any questions on this.
Free Newsletter Sign-up