Vonage Completes Acquisition of Nexmo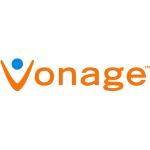 Vonage Completes Acquisition of Nexmo
Vonage Holdings, a leading provider of cloud communications services for businesses, has completed the acquisition of privately-held Nexmo, Inc. ("Nexmo"), a global leader in the Communications Platform as a Service ("CPaaS") segment of the Cloud Communications market. This acquisition accelerates Vonage's growth strategy, deepens its technology capabilities and elevates its leadership position in Cloud Communications.
San Francisco-based Nexmo provides application program interfaces ("APIs") for text messaging and voice communications, allowing developers and enterprises to embed contextual, programmable communications into mobile apps, websites and business systems, creating better customer engagement and integrated workflows.
"We are excited to complete the Nexmo acquisition, which positions Vonage as among the largest and fastest growing cloud communications companies in the world. This transaction combines the best of UCaaS with the best of CPaaS to deliver the most complete product offering in cloud communications," said Alan Masarek, Vonage CEO. "Not only does Nexmo expand our total addressable market, but we have acquired a cutting-edge technology company that is redefining how enterprises communicate with their customers via text, social media, voice and chat."
Mr. Masarek continued, "Nexmo enhances Vonage's UCaaS offering by incorporating messaging and web/app-based voice to address businesses' rapidly increasing mobile, social media and contextual communications needs. Whether helping the world's largest e-commerce platform to provide in-app messaging communications to end users, or enabling a leading global airline to connect its CRM software to chat apps and manage the customer experience, Nexmo is changing the way businesses communicate with their customers."
Vonage's strength in voice, coupled with Nexmo's strength in messaging, will position the Company as a best-in-class leader across the two dominant modes of communication - voice and messaging. Nexmo's product suite will enhance Vonage's overall cloud communications products and strengthen the Company's presence with leading global enterprise and technology customers.
Founded in 2011, Nexmo has offices in London, Hong Kong and Singapore in addition to its San Francisco headquarters, and is the world's second largest CPaaS company as measured by revenue. Nexmo has the largest global network of interconnected carriers, more than 650 in total, delivering the best API-based communications platform for messaging, programmable voice and chat apps. By joining Vonage, Nexmo will benefit from the power of Vonage's carrier-grade voice network, the strength of the Vonage brand, broad sales distribution in the U.S., and significant operational and financial scale and resources.
Nexmo has more than 350 tech-savvy enterprise customers worldwide, more than 114,000 registered developers and processes more than 5 billion API calls annually. Nexmo also represents a platform and entry point for Vonage to expand its brand globally and sell its solutions in EMEA, Asia Pacific and other attractive geographies.
Transaction Terms and Financing
Under the agreement, Nexmo shareholders are receiving consideration of $230 million, with an additional earn-out opportunity of up to $20 million contingent upon Nexmo achieving certain performance targets. Of the consideration, $195 million (net of cash acquired) was paid at close, consisting of $163 million of cash and approximately 6.8 million in shares of Vonage common stock valued at $32 million. The remaining $35 million of the $230 million purchase price is in the form of restricted cash and restricted stock held by Nexmo management and employees, both subject to vesting requirements over time. This structure provides significant long-term incentives and retention value for Nexmo management. The earn-out opportunity is payable in cash or stock at Vonage's election.
Increased Share Repurchase Activity Since Announcement of Nexmo Agreement
Vonage utilized its current, four-year $100 million repurchase program to actively buy back common shares since announcing its plans to acquire Nexmo onMay 5. From May 5 through June 3, 2016, Vonage repurchased approximately 4.8 million shares at an average price of $4.23. Year-to-date, Vonage has repurchased 7.2 million shares for $32 million at an average price of $4.41. The increased repurchase activity in 2016 has more than offset Vonage shares being issued to Nexmo as part of the closing consideration, and was executed at accretive share prices, effectively reducing the purchase price of Nexmo.
New Credit Facility Reflects Strong Cash Flow Generation
In conjunction with the completion of the acquisition, Vonage closed on an expanded $450 million credit facility. The new facility consists of a four-year, $125 million senior secured term loan and a $325 million revolving credit facility, both bearing interest at LIBOR plus 2.50%-3.25% depending on total leverage, and matures in 2020. Proceeds from the new credit facility were used to finance the acquisition of Nexmo and repay the approximately $198 million outstanding under Vonage's existing credit facility. The new facility also provides unused revolver capacity which, together with Vonage's free cash flow generation, represents strategic flexibility for investments in growth, including additional acquisitions.
The lenders under the credit facility include JPMorgan Chase Bank, N.A., which also acted as administrative agent, Citizens Bank, N.A., Fifth Third Bank, MUFG Union Bank N.A., Santander Bank, N.A., Silicon Valley Bank, SunTrust Bank, and Keybank National Association.
For more on Vonage's acquisition of Nexmo, watch this video with Vonage CEO, Alan Masarek.
Free Newsletter Sign-up