SailPoint to Acquire Whitebox Security to Secure and Manage Unstructured Data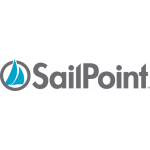 SailPoint to Acquire Whitebox Security to Secure and Manage Unstructured Data
SailPoint, the leader in identity and access management (IAM), today announced it has reached an agreement to acquire Whitebox Security, a provider of data access governance solutions that identify and protect sensitive data against internal and external threats. The Whitebox Security suite of solutions will continue to be available from SailPoint and will be rebranded as SecurityIQ. By combining SailPoint's governance-based approach to IAM with Whitebox Security's ability to collect and analyze data, SecurityIQ will provide complete visibility into and control over "who has access to what" to unstructured data resources. The Whitebox Security team, as well as its more than 70 customers, will join the SailPoint community.
Managing access to unstructured data is a growing problem in the market due to disjointed access control models and limited oversight of data creation by end users. Many organizations struggle with understanding where sensitive data is stored, how it is secured and who has access to it. This creates new exposure points that put the organization at risk of loss of sensitive data, IP theft and even corporate espionage. In fact, the majority of data breaches over the last several years included theft of unstructured data
"Clearly, unstructured data is the next frontier in the IAM space, and it's a growing concern for our customers," said Kevin Cunningham, president and founder of SailPoint. "SailPoint pioneered the business-driven approach to IAM, and that can be easily extended to unstructured data. By bringing data governance under the purview of IAM, organizations can now manage access to unstructured data in the same way as access to applications and systems. Our acquisition of Whitebox Security's expertise and technology allows SailPoint to link identity-centric and data-centric views within the IT infrastructure in powerful ways for our customers."
With SecurityIQ, SailPoint provides customers the same level of visibility and governance over unstructured data as they have for applications and identities. And because SecurityIQ will be integrated with IdentityIQ and IdentityNow, customers can feed that valuable information into their IAM system to enable business and IT to jointly work to mitigate the risk of exposure across all applications, all data and all users. By addressing data governance as part of a comprehensive IAM strategy, organizations can gain a single view into identities and their associated access privileges for a complete picture of who has access to what, how they got access, whether they should have access, and who approved it.
"Joining forces with a company the caliber of SailPoint – the industry leader and a trailblazer in the IAM market – is a step that was right for us, at the right time," said Maor Goldberg, co-founder & CEO, Whitebox Security. "We are committed to SailPoint's vision of providing our customers a central place to connect data and identities in order to manage and secure the entire IT infrastructure. I'm confident that pairing our team and technology with the SailPoint's global team will accelerate our ability to provide a holistic approach to risk mitigation to our customers."
Free Newsletter Sign-up