Randstad Acquires Europe's Leading Freelance Marketplace twago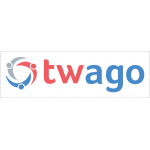 Randstad Acquires Europe's Leading Freelance Marketplace twago
twago, Europe's leading freelance marketplace, has announced its acquisition by Randstad, a pioneer in the world of HR service providers. With access to more than 500,000 ready-to-work freelancers, the acquisition of twago will advance both parties' mission of transforming the world of online work and on-demand staffing.
Leveraging twago, Randstad aims to offer an integrated and innovative solution to manage the freelancer workforce. As experts estimate that online platforms in this sector will grow more than 40% a year over the next 5 years, the combination of twago with Randstad is strongly positioned to address the requirements of Randstad's client pool for faster access to the contingent workforce with an emphasis on online simplicity, efficiency and transparency.
Thomas Jajeh, Founder and CEO of twago explains the advantages of the acquisition: "We are thrilled to further intensify our cooperation with Randstad. With this acquisition, twago will ascend to its next maturity curve in a highly competitive and fast growing market. Our position as industry leader will be strengthened as we continue to be recognised as a valued and trusted platform. Our goal is to win more clients in our core markets – and a powerhouse partner like Randstad can facilitate access to SMEs and large enterprises. We will enable our freelancers and agencies to work more frequently and with even larger clients than before. They are the real winners of this acquisition, together with Randstad's clients. That's what's making me proud, it's a win/win for everyone!"
In 2014, the Randstad Innovation Fund initially invested in twago, and a shared vision for the future led to today's announcement.
"We are delighted that the Randstad Innovation Fund was able to set the path for this acquisition back in 2014. In the last 2 years of cooperation and development, we saw that the synergies between the two companies are vast. By joining forces, we can create additional value for both Randstad customers and twago's freelancers", says Paul Jacquin, Managing Partner at the Randstad Innovation Fund.
Free Newsletter Sign-up