Ping Identity Completes Acquisition of UnboundID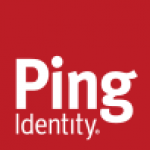 Ping Identity Completes Acquisition of UnboundID
Ping Identity®, the leader in Identity Defined Security, today announced that it has acquired UnboundID, a market leading provider of customer identity and access management software, to help enterprises improve customer engagement. Terms were not disclosed.
The acquisition is designed to accelerate digital enterprise transformation initiatives and improve how companies acquire, engage, manage and retain customers across all channels and devices. It also improves Ping's ability to provide enterprises with scalable solutions to manage IoT devices and secure partner access to corporate applications and data.
With the addition of UnboundID, the Ping Identity Platform adds a highly scalable user directory for social login, customer preference and profile management. Combined with Ping's existing multi-factor authentication, single sign-on and secure access capabilities, Ping will deliver the most complete solution in the Identity market.
"Delivering a personalized and consistent customer experience across all channels is core to many digital transformation initiatives," said Andre Durand, CEO of Ping Identity. "UnboundID has clearly earned the trust of global brands as one of the highest performing user and identity directories on the market. In adding the UnboundID team to the Ping family, we will accelerate our vision of a borderless world secured through identity, as we integrate the solution into our Ping Identity Platform, the best enterprise IDaaS solution in the market."
"We're thrilled to join Ping Identity; our companies share a common mission to put identity at the center of both security and all customer engagement. Ping and UnboundID have worked together to meet demanding identity requirements of many customers," said Steve Shoaff, CEO of UnboundID. "Our customers and the market will benefit from greater resources and a broader focus this combination creates. We look forward to sharing the UnboundID capabilities for identity-centric, multi-channel customer engagement and personalization with Ping's family of customers."
Shoaff will join the Ping Identity executive team as Chief Product Officer, responsible for all of engineering and product management for the joint company.
The two companies have been partners for nearly two years and share well over 20 enterprise customers across the US, EMEA and Asia, including Cisco, Telus and Wawa. The combined company provides Identity and Access Management solutions for the world's leading companies, including over half of the Fortune 100, and manages over 3 billion identities.
"This acquisition significantly strengthens the position of Ping Identity in the Identity and Access Management market," said Martin Kuppinger, Founder and Principal Analyst, KuppingerCole. "UnboundID provides complementary capabilities for managing identities at large scale, which is of particular relevance for the rapidly growing customer identity challenges organizations are intending to address as part of their digital transformation strategies."
This acquisition is the first for Ping Identity since being acquired by Vista Equity Partners in July, and is a clear indication of Ping's commitment to accelerated growth and innovation to extend its leadership in the market. Vista is a leading private equity firm that invests in software, data and technology-based organizations, with more than $26 billion in cumulative capital commitments.
Free Newsletter Sign-up