Paysend Announces the Acquisition of Rapid SD Pty Ltd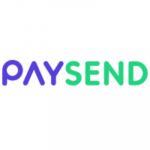 Paysend Announces the Acquisition of Rapid SD Pty Ltd
After the recently announced Pays XDR stablecoin launch on Stellar network, Paysend announces the acquisition of Rapid SD Pty Ltd, an Australian based software development company specialising in DLT blockchain developments founded and run by Sergey Yusupov.
The company founder Sergey Yusupov is a well-known member of Stellar community since August 2014. He participated and had been awarded in multiple Stellar Build Challenges, built the popular Stellar wallet and biggest anchor by number of issued assets, to make it easy for people to trade other cryptocurrencies on Stellar Decentralized Exchange. Rapid SD Pty Ltd consulted multiple ICOs and have built numerous software projects using unique expertise in distributed ledger technologies (DLT) and Stellar Payment Protocol.
The team, led by Sergey Yusupov, have focused on addressing the volatility of cryptocurrencies and shortage of liquidity on Stellar DEX, by creating a new global stablecoin, underpinned by some stable assets or basket of assets to create a greater level of stability. The acquisition will extend Paysend's unique card to card payment and multi currency global account propositions to include DLT technologies and the potential to store a stablecoin alongside traditional currencies on the Paysend accounts.
Commenting on the acquisition, Ronald Millar, CEO of Paysend, said: "The team behind Rapid SD has proven expertise and a solid reputation for launching outstanding products based on distributed ledger technologies. We share the same vision for a better way to maintain the stability of value when customers have to pay, hold and send money across borders."
Rapid SD founder, Sergey Yusupov added: "I am proud to join Paysend. Its team has a proven track record in banking, finance and fintech and has built scalable proprietary technologies which, when combined with the global stablecoin that we are creating, will revolutionise the future of money."
Free Newsletter Sign-up