NovitasPartners and FTCL Announce their Merger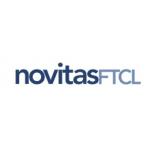 NovitasPartners and FTCL Announce their Merger
NovitasPartners and FTCL, two boutique corporate finance firms specialising in the fintech sector, today announce their merger to meet the growing demand for corporate finance advisory services from clients within the payments, data, financial software, market infrastructure, business process outsourcing, and securities services subsectors.
NovitasFTCL provides M&A, capital raising and strategic advisory services. With over 45 years of combined experience within the fintech space, the merger of the two companies will provide extensive industry knowledge, long standing industry contacts, the ability to execute complex and often cross-border transactions, and a focus on the specificities of the UK and European markets.
John Gilligan and Alexis Thieriet have together completed over 100 transactions in the fintech and financial services space. Their experience as investment bankers and industry experts gives them differentiated knowledge within the sector. NovitasFTCL also carries out research into the fintech market, focusing on the performance of unlisted fintech companies. A new research paper is due next month.
John Gilligan, Partner, NovitasFTCL, states: "What makes us different is our deep knowledge of the various subsectors which comprise fintech, from market structure, right through to payments, software and asset servicing. Also we regard each transaction as different, requiring highly bespoke work to see a deal through from inception to closing".
Alexis Thieriet, Partner, NovitasFTCL, says: "We work very closely with our clients, and leverage our knowledge of fintech in order to structure their M&A objectives or funding requirements in the best possible way. One of our key strengths is the degree of senior attention we bring to all our transactions, which our clients value greatly."
Free Newsletter Sign-up