Maitland To Continue Rapid Global Expansion With Stanlib Deal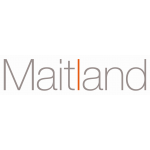 Maitland To Continue Rapid Global Expansion With Stanlib Deal
Global advisory and fund administration firm Maitland has concluded an agreement with STANLIB, one of Africa's largest fund managers, to "lift out" its traditional institutional fund administration operations.
The deal, effective 1 October 2015, will boost Maitland's own AUA by $40bn to $260bn, making it one of the world's largest fund administrators. It comes during a period of rapid global growth for the firm, following the firm's recent acquisition of UK fund administrator Phoenix Fund Services.
STANLIB's significant African footprint will further enhance Maitland's already impressive African and frontier market coverage, making it the pre-eminent fund administrator on the continent.
The transaction is in the form of a lift out whereby Maitland will assimilate STANLIB staff into a new Johannesburg office to perform operational duties on the Maitland administration platform, and provide access to a new talent pool located in Johannesburg in addition to its traditional Cape Town hub.
Steve Georgala, Maitland CEO, says: "This deal is evidence of just how high the threshold for talent and technology investment is becoming for asset managers who conduct their administration in-house. The merits of outsourcing to specialists such as Maitland will only become more apparent in such an environment.
STANLIB's decision to outsource its institutional back office is in line with global trends toward the adoption of independent third party administration.
Stewart Rider, Chief Operating Officer of STANLIB, says: "In line with global best practice, STANLIB has identified Maitland as a strategic partner offering the capabilities that will allow STANLIB to focus on its core business, namely customer service, investment returns and distribution. The deal will assist STANLIB in achieving its 2020 strategy of becoming the preferred asset manager for assets destined for Africa."
Free Newsletter Sign-up