InvestCloud Acquires Babel Systems for $20 million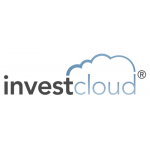 InvestCloud Acquires Babel Systems for $20 million
InvestCloud Inc., a California-based FinTech firm, announced a strategic acquisition of London-based Babel Systems Limited. The value of the deal was $20 million.
Babel's client base includes Nutmeg, a recognized market leader in Robo-Advice, and other progressive Wealth Managers and Family Offices. Babel is the most modern trade and accounting platform in the market today and addresses the needs of a heavily regulated and international marketplace. The Babel solution is highly modular and API based, to enable Babel to be integrated with any client platform.
InvestCloud's digital platform empowers wealth managers with Client Portals, Mobility and Advisor Portals. InvestCloud also enables allocators and managers of multi-asset-class, multi-strategy portfolios with powerful and robust tools for data aggregation, performance analytics and operational efficiencies, all delivered at scale on the same platform.
InvestCloud has over 660 clients with accounting needs served by legacy accounting systems that were designed in the last century. These accounting systems lack the ability to model sophisticated structures, reporting flexibility, and essential cloud, mobility and digital capabilities.
This strategic acquisition links InvestCloud's digital platform with Babel's trading and accounting capabilities to provide a unique solution for financial services companies. InvestCloud will also continue to support clients using other accounting solutions and will serve as an open supplier to the market.
John Wise, Chairman and CEO of InvestCloud, comments, "InvestCloud needed an extremely high-volume and low-cost trading and accounting (book-keeping) solution designed for the cloud. Babel is the answer. Babel is designed for the international market and is the most modern platform in the world designed for Robo and Wealth; however, it's also versatile and can be applied to all major financial markets. InvestCloud's acquisition of Babel Systems will mark the completion of integrating the full Robo solution stack and will also be used to provide a true cloud alternative to solutions from incumbents like FIS SunGard and SS&C Advent."
"Babel is the most recently developed Books of Record platform including investment management (IBOR), accounting (ABOR) and settlement (SBOR). Uniquely, it is designed for all international markets, demonstrated by the Nutmeg deployment in the UK and a leading Singapore-based Robo. Babel's next step was to target the US market; this deal greatly accelerates that initiative. InvestCloud's digital solutions are world class and perfectly positioned to capitalize on our API approach, as proven by their selection by JPMorgan Chase," says Steve Wise, CEO of Babel Systems. "The mistake of the majority of accounting systems is that there is an inherent problem with combining warehousing and operational databases into one product. Significantly, InvestCloud has the leading Digital Warehouse, and Babel Systems has the trading and accounting capability."
Mark Trousdale, EVP of Marketing at InvestCloud, continues, "Further to our recent announcement of being selected by JPMorgan for digital solutions and as PwC's Strategic Digital Platform, this deal completes the whole product solution. For wealth managers and allocators (multi-family offices, pensions and endowments) that struggle with old accounting systems, InvestCloud and Babel offer a low-friction, cost-effective and massively flexible platform."
InvestCloud is known for its proprietary PWP (Programs Writing Programs) technology, which positions the firm to deliver enterprise-grade applications to clients with greater speed and cost effectiveness than traditional software development.
Free Newsletter Sign-up