Intrum Enters Into Agreement to Acquire Secured Debt Portfolio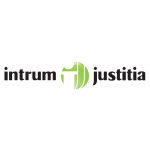 Intrum Enters Into Agreement to Acquire Secured Debt Portfolio
Intrum Justitia (STO:IJ) has entered into an agreement to acquire a non-performing secured debt portfolio in Hungary for a total investment of about EUR 62 million. The seller is Erste Bank Hungary, part of an international bank group and the portfolio consists of a large number of non-performing consumer loans secured by real estate.
"This investment is in line with our strategy to expand our purchase debt business for consumer unsecured receivables to adjacent asset classes, in countries where we have a strong market position and solid operations. Through acquiring secured debt portfolios, we also broaden our commitment to be a trusted partner for clients in the bank and finance industry", says Mikael Ericson, CEO of Intrum Justitia.
The investment will be financed by Intrum Justitia's available cash and credit facilities.
Free Newsletter Sign-up