Independent Bank Corp. Completes Acquisition of New England Bancorp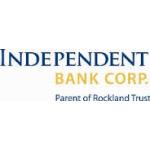 Independent Bank Corp. Completes Acquisition of New England Bancorp
Independent Bank Corp. (Nasdaq Global Select Market: INDB), parent of Rockland Trust Company, today announced the closing of its acquisition of New England Bancorp, Inc., parent of Bank of Cape Cod.
"This acquisition strengthens Rockland Trust's Cape Cod presence," said Christopher Oddleifson, the Chief Executive Officer of Independent and Rockland Trust. "We look forward to introducing Bank of Cape Cod customers to all that Rockland Trust has to offer."
The legal closing occurred today, pursuant to which New England Bancorp will be merged with and into Independent, with Independent the surviving entity, and Bank of Cape Cod will be merged with and into Rockland Trust, with Rockland Trust the surviving entity.
On Monday, November 14, 2016, the former Bank of Cape Cod branch located at 57 West Bay Road in Osterville, Massachusetts will open and immediately begin to operate as a Rockland Trust location. The three other former Bank of Cape Cod branches are being closed and consolidated into existing Rockland Trust locations.
Under the merger terms, shareholders of New England Bancorp will receive 0.25 of an Independent share for each share of New England Bancorp that they hold and cash will be issued in lieu of fractional shares. As a result of the merger, former New England Bancorp shareholders will receive approximately 672,000 shares of Independent common stock in the aggregate. Including the shares issued in connection with the acquisition, Independent will now have approximately 27,001,185 shares of common stock outstanding. Independent anticipates that the transaction will be accretive to 2017 earnings.
Free Newsletter Sign-up