HomeStreet Bank Acquires Boston Private Bank & Trust Company's Granada Hills and Burbank Branches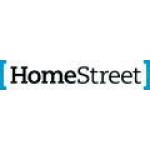 HomeStreet Bank Acquires Boston Private Bank & Trust Company's Granada Hills and Burbank Branches
HomeStreet Bank, a wholly owned subsidiary of HomeStreet, Inc. , yesterday completed its previously announced purchase of two retail deposit branches and related deposit accounts from Boston Private Bank & Trust Company ("Boston Private"). The branches, located in southern California, are expected to add approximately $104 million in deposits and increase the bank's retail deposit branch network to 13 in southern California.
"We are happy to welcome the Boston Private branches to our network of branches in southern California," said Mark K. Mason, HomeStreet chairman, president and CEO. "The branches are located in one of the most attractive markets in the United States and the branch staff members have excelled in providing quality customer service to meet the financial needs of the community. We look forward to continuing and enhancing those relationships in Granada Hills and Burbank, as well as the surrounding communities."
The branches will begin operating as HomeStreet Bank branches on Monday, November 14, 2016.
Free Newsletter Sign-up