Fiserv Buys ACI Worldwide's Community Financial Services for $200 million in Cash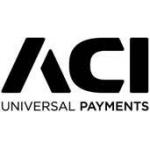 Fiserv Buys ACI Worldwide's Community Financial Services for $200 million in Cash
ACI Worldwide is to exit the community bank and credit union market, selling its Community Financial Services business to Fiserv for $200 million in cash.
The transaction includes employees and customer contracts as well as technology assets and intellectual property.

Phil Heasley, president and CEO, ACI Worldwide, says the move enables the company to focus resources and energy on the provision of real-time electronic and e-commerce payments for large financial institutions and enablers, retailers and billers worldwide.

"Today's announcement builds on a series of recent milestones and investments." he says. "These include the acquisitions of ReD and PAY.ON, which propelled ACI into a leadership position in the fast-growing e-commerce and retailer omni-channel payments markets; plans to build a new European data center to accommodate increased SaaS payments demand; and the new ACI UP Retail Payments solution unveiled earlier today."

The UP framework is intended as a bridge between the vendor's Base24 payments processing platform and evolving computing and payment trends. It offers full support for Linux alongside existing DB2 and Oracle databases and promises to reduce operating expenses by 50%.

Under the deal with Fiserv, ACI Worldwide will be transferring a suite of digital banking and electronic payments products, including Architect Banking, SSB Internet Banking, WebFederal Internet Banking and Advantage Internet Banking solutions; Advantage Consolidated Bank Bill Pay; and ACI Defense Services.

"CFS adds proven digital technology solutions and a talented team of professionals to Fiserv to help clients navigate a rapidly changing world," saysJeffery Yabuki, president and CEO, Fiserv. "We are committed to delivering a high level of service excellence to CFS clients."

The transaction is expected to close before the end of the first quarter of 2016.
Free Newsletter Sign-up