Equiniti acquires two businesses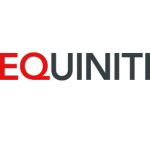 Equiniti acquires two businesses
Equiniti Group plc, the specialist technology outsourcer, providing non-discretionary payment and administration services to blue-chip companies, Government and retail investors in the UK, today announces that is has completed the acquisitions of Marketing Source and Gateway2finance. The acquisitions are further examples of Equiniti's growth strategy of integrating scalable technology platforms to provide regulation- driven, technology-enabled services.
Marketing Source
Marketing Source is a data analytics and cyber security business based in Exeter, which helps clients mitigate risk and improve effective customer targeting through data analytics, identity checking and cyber security products. The business is aligned with the Group strategy of providing regulatory-driven, technology-enabled specialist services, and the offering is particularly relevant for major retail banks, challenger banks, retail clients and other consumer facing businesses, including utilities. These businesses face the challenge of ensuring that data is reliable, analysed effectively and handled in a compliant way, which minimises the risks of cyber security breaches.
Marketing Source's cyber security products primarily target financial services firms and consumer brands focussing on prevention of email fraud and phishing scams.
Gateway2finance (G2F)
G2F is a loan brokerage firm based in Halifax, West Yorkshire. G2F's mortgage and consumer credit expertise will support Equiniti's strategy to promote loan, mortgage and technology solutions to meet the requirements of the fast-moving credit market place, and provides Equiniti with the necessary licensing to access the high-growth loans BPO market.
Commenting on the acquisitions, Guy Wakeley, Chief Executive, said:
"We are delighted to announce the acquisitions of Marketing Source and Gateway2finance. Both businesses are strongly aligned with the Group strategy of providing regulatory-driven, technology-enabled services, primarily to the financial services sector, and will contribute to organic growth as we leverage our cross-sell opportunities to existing clients."
Free Newsletter Sign-up