EquiLend Closes Acquisition of Automated Equity Finance Markets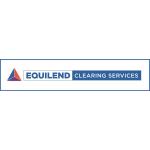 EquiLend Closes Acquisition of Automated Equity Finance Markets
EquiLend has acquired Automated Equity Finance Markets, Inc., commonly known as AQS, along with its securities lending technology systems from PDQ Enterprises, operator of PDQ ATS. AQS will be rebranded to EquiLend Clearing Services.
The acquired technology facilitates connectivity to OCC's Market Loan Program, whereby matched securities finance loans are seamlessly processed for central counterparty clearing through OCC, the world's largest equity derivatives clearing organization.
AQS represents a longstanding and persistent effort on behalf of many employees, investors and industry participants—including D. Keith Ross, Jr. and PDQ Enterprises—to provide capital, balance sheet and workflow solutions to the securities finance industry.
Brian Lamb, CEO of EquiLend, says: "Momentum has been building in the past two years in support of CCPs in the securities finance marketplace. Balance sheet costs, risk weighting and tougher capital-adequacy requirements have highlighted to the industry the potential benefits of using central clearing services. This acquisition combines EquiLend's broad client base, market expertise and trusted technology with Automated Equity Finance Markets, Inc.'s proven CCP-based securities lending market technology. By providing seamless access to OCC's Market Loan Program, the securities finance market now will have unprecedented access to central clearing services."
The acquisition brings together key industry stakeholders and represents years of collaboration and cooperation between the companies and leadership involved in the transaction, culminating in a well-defined, constructive industry solution.
In the short term, EquiLend will operate AQS as is; existing clients of AQS should expect no disruption of service. By the end of 2016, EquiLend intends to connect its trading and post-trade services, including NGT, with AQS. The connection will provide market participants with straight-through trade processing capabilities and electronic trade submission to OCC's stock loan clearing solutions. AQS CEO Pat Cestaro and Co-Founder Greg DePetris will remain as senior advisers to EquiLend regarding CCP-related issues.
Craig Donohue, executive chairman of OCC, says: "We congratulate EquiLend, a global market leader in providing securities finance participants with trading and post-trade services, on the acquisition of AQS. We look forward to working with them to design and deliver solutions that allow for broader access to cleared solutions and the capital and risk management benefits that are realized with OCC's clearing programs. By working with AQS, and now EquiLend, OCC is continuing to expand its strong foundation in clearing and risk management capabilities for securities lending, as reflected by the 5,000-plus loans processed daily and approximately $130 billion in risk-managed open loans."
Cestaro says: "As the securities finance industry has evolved—from new technologies to new regulations and more—it was critical for AQS and the key stakeholders in the industry to arrive at the best model for long-term marketplace operation. We believe this transaction reflects a clear measure of success in defining that relationship and are happy to be working with EquiLend to see so many years of hard work at AQS turn into a positive outcome for the industry. On behalf of everyone at the company, we extend our sincerest gratitude to clients, investors, employees, partners and countless others who have persisted in their support of AQS and what we are gratified to know will be a long-term, valuable part of the securities financing industry."
As operators of Automated Equity Finance Markets, Inc. and liaisons with its key constituents, Cestaro and DePetris acted as principal collaborators with EquiLend and industry stakeholders to help shape a mutually beneficial relationship for all parties involved in the deal.
EquiLend's acquisition of Automated Equity Finance Markets, Inc. was completed July 31, 2016. Terms of the deal are not disclosed.
Free Newsletter Sign-up