Citi Acquired Costco U.S. Co-Brand Card Portfolio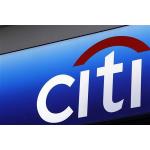 Citi Acquired Costco U.S. Co-Brand Card Portfolio
Citi today announced it has successfully completed the acquisition and conversion of Costco's U.S. co-brand credit card portfolio from American Express. Citi acquired in excess of $10.5 billion of credit card receivables.
As of today, the new Costco Anywhere Visa Card by Citi and Costco Anywhere Visa Business Card by Citi are available exclusively to Costco members.
The long-term co-brand credit card program agreement between Citi and Costco was originally announced in March of last year. Citi does not expect the impact of the acquisition and conversion to be material to its earnings in 2016.
Free Newsletter Sign-up