Berkshire Hills Bancorp Acquires First Choice Bank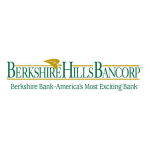 Berkshire Hills Bancorp Acquires First Choice Bank
Berkshire Hills Bancorp and First Choice Bank have signed a definitive merger agreement under which First Choice Bank will merge into Berkshire Bank and its subsidiary, First Choice Loan Services Inc., will become a subsidiary of Berkshire Bank in an all-stock transaction valued at approximately $111.7 million.
Berkshire's total assets will increase to $8.9 billion including the $1.1 billion in acquired First Choice assets. This market-expanding merger provides entry into attractive markets with strong demographics, and includes six branches near Princeton, New Jersey and two in the greater Philadelphia, Pennsylvania area. First Choice reported $436 million in net loans (excluding loans held for sale) and $906 million in deposits as of March 31, 2016. First Choice Bank is the second largest community bank by deposit market share in Mercer County, New Jersey, an area with per capita income well above national and regional averages. First Choice Loan Services is a leading residential retail and consumer direct mortgage originator serving borrowers across the United States. Total mortgage production in 2015 was $2.5 billion.
Berkshire will have a pro forma market cap of approximately $905 million and 101 branches, serving customers and communities across the Northeast.
"We are pleased to welcome First Choice customers and employees to America's Most Exciting Bank®," said Michael P. Daly, Chief Executive Officer of Berkshire. "This partnership builds on Berkshire's commitment to create a strong regional platform for serving our customers, while diversifying our revenue streams, improving profitability and increasing shareholder value. The First Choice franchise builds on markets where we presently manage commercial relationships, and adds a well-positioned deposit base, a best in class home lending operation and enthusiastic new teams that complement our current culture. After integration, the transaction is expected to be accretive to Berkshire's earnings per share, return on equity and return on assets, liquidity and capital. We have a strong track record of execution and our collective teams are positioned to complete this integration flawlessly."
William J. Ryan, Berkshire's Chairman of the Board, echoed Mr. Daly's sentiments, saying "This is the kind of financial and strategic deal that really drives a bank forward. It's complementary to our strategic initiatives, a solid cultural fit, and a well-executed deal with meaningful financial accretion. The continued diversification of revenue streams is a natural next step in the evolution of Berkshire. The ability to anticipate and adapt to opportunities is the sign of a good management team and this foresight will reward shareholders."
Martin Tuchman, First Choice's Chairman of the Board, commented, "We're pleased to announce this combination withBerkshire and believe our customers, community and employees will benefit greatly from this transaction. We believe Berkshirefits both the culture of our bank and our expanding mortgage operation. Their product suite and commitment to service will enable the combined company to better compete in this growing marketplace. With Berkshire's attractive stock, I'm pleased to be a shareholder going forward, and our bank employees and mortgage lending group look forward to joining the Berkshireteam."
TRANSACTION SUMMARY
Following are selected terms and metrics associated with the transaction based upon current projections:
Total transaction value: $111.7 million
Price to March 31, 2016 book value: 108%
Price to March 31, 2016 tangible book value: 109%
Tangible book value dilution of $0.13 or 0.7% with expected 1.25 year earn-back period using the Crossover Method and 1.3 years using the Simple Method
Anticipated to be 4.3% accretive to earnings in 2017 before transaction costs
Core deposit premium: 1.4%
Targeted cost saves: 17%
TERMS OF THE AGREEMENT
Under the terms of the merger agreement, each outstanding share of First Choice common stock, (including First Choice preferred stock, which will be treated as if it were exchanged to First Choice common stock prior to completing the transaction), will be exchanged for 0.5773 shares of Berkshire Hills common stock. Immediately prior to closing the merger, First Choice may pay a per share dividend of up to 35% of any core earnings above and beyond a $14.22 tangible book value per share.
LEADERSHIP
After the transaction is completed, First Choice Bank's Chairman of the Board, Martin Tuchman along with board member,Munish Sood, will serve as advisors to Berkshire and liaisons to the local community. Key senior executives from First Choice Loan Services have executed retention agreements and will remain with First Choice Loan Services as a subsidiary of Berkshire Bank in continuing leadership roles.
APPROVALS
The transaction is intended to qualify as a tax-free reorganization for federal income tax purposes, and as a result, the shares of First Choice common stock exchanged for shares of Berkshire common stock are expected to be transferred on a tax-free basis. The definitive agreement has been approved by the unanimous votes of the Boards of Directors of both companies. Consummation of the agreement is subject to the approval of First Choice's shareholders, as well as state and federal regulatory agencies. The merger is targeted to be completed in the fourth quarter of 2016.
ADVISORS
Berkshire Hills was advised by Sandler O'Neill & Partners, L.P. and legal counsel was provided by Luse Gorman, PC First Choice was advised by Houlihan Lokey, the Ambassador Financial Group provided a fairness opinion, and legal counsel was provided by Pepper Hamilton LLP.
INVESTOR PRESENTATION AND CONFERENCE CALL
Berkshire will conduct a conference call/webcast at 10:00 a.m. eastern time on Monday, June 27, 2016 to discuss the acquisition of First Choice. Participants should pre-register for the conference call using the following link: dpregister.com/10088621.
Participants may also reach the registration link and access the webcast by logging in through the investor section of Berkshire'swebsite at ir.berkshirebank.com. Those parties who do not have internet access or are otherwise unable to pre-register for this event, may still participate at the above time by dialing 1-844-792-3726 and asking the Operator to join the Berkshire Hills Bancorp (BHLB) call. The recorded webcast will be available on Berkshire's website for an extended period of time.
Free Newsletter Sign-up