Liquid Finance Provides Growth Funding to Ten UK Micro Businesses Every Week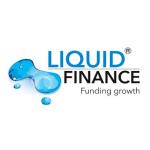 Liquid Finance Provides Growth Funding to Ten UK Micro Businesses Every Week
Liquid Finance Partners Ltd, a leader in the Merchant Cash Advance sector of the fast growing Alternative Funding market, reported today its performance over the last eighteen months where it funded over 650 micro business projects. Since the start of 2015 it has been funding over ten new UK micro businesses every week. With an average transaction size of £20,000 per customer, Liquid Finance is funding over £200,000 a week. There are approximately one million micro businesses in the UK, accounting for 10% of the UK SME market (5.2 million businesses in the UK according to FSB (Federation of Small Businesses).
"Unlike other alternative funding providers, who predominantly serve SME's, Liquid Finance focuses on helping micro businesses – businesses with an annual turnover of less £2.5 million. 90% of these micro businesses wouldn't fit the funding requirements of the typical alternative lenders. We provide funding in as little as five days, which is a lot quicker & more flexible than traditional loan options", said Richard Morley, Director of European Development at Liquid Finance.
Merchant Cash Advance plays an integral role in the fast growing Alternative Funding market, which is currently worth £1.8billion and is expected to more than double over the next 12 months to £4.4 billion *. Liquid Finance own 30% of the Merchant Cash Advance market, which is currently worth £60 million and predicted to grow to £250million in 24 months.
"Micro businesses are integral to the future prosperity of the UK economy and it is vital that these businesses have access to the necessary funding they require, in order to grow and prosper. Our approach to funding means it is in our interest for micro businesses to succeed and prosper" continued Morley.
One micro business that has benefited from Liquid Finance's cash advance is Robert Willoughby, licensee at The Stags Head. He commented: "I really like the concept of the Liquid Finance cash advance and it suited my needs very well. You get a cash lump sum to help your business grow and then you pay it back through a percentage of your card takings. They don't take too big a bite, if you only process £50 through your card machine, then they only take a percentage of the total. The advance helped us get through a difficult patch and also upgrade in crucial areas such as signage, in the kitchen, toilets and bedrooms."
Over the past two years, Liquid Finance has seen rapid progression, growing to 34 staff across two locations (Fetcham & Cambridge), and is about to move into new premises in Epsom in May. The company has also launched it's new website this week: www.liquidfinance.co.uk
Liquid Finance provides unsecured cash advances to businesses that take credit and debit cards through its Merchant Cash Advance product. It applies a factor rate "fee" to the advance and purchases at an agreed daily percentage of the business's future card receivables, until the advance plus fee is paid. Funding is provided within as little as five working days - from application to cash in the bank. Uniquely, via an FCA-regulated sister company, Liquid Finance is able to automate daily batch settlements, thus avoiding the need to change card processor, enter into a lock box agreement or any other form of repayment.
*Quoted by NESTA and the University of Cambridge as £4.4bn by end 2015.
Free Newsletter Sign-up