Worksoft Selects IBM to Support Unified Testing for SAP Projects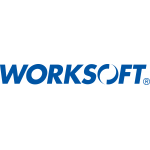 Worksoft Selects IBM to Support Unified Testing for SAP Projects
IT Innovations
,
Infrastructure
Worksoft, a leading global provider of automation software for high-velocity business process discovery and testing, today announced a new collaboration with IBM to offer a unified testing approach for SAP projects. In this new technology relationship, Worksoft will join together with IBM to provide end-to-end testing solutions that help large enterprises navigate the increasing complexity of change in their SAP and non-SAP environments and ensure successful project delivery. "Enterprises are always looking to increase quality, reduce costs and help mitigate risk in their DevOps environment," said James Hunter, Program Director of Offerings, and IBM Cloud. "The collaboration between IBM and Worksoft can meet those needs by combining cloud technology offerings that promote continuous innovation, feedback and improvement."
The combination of high-speed business process discovery and testing software from Worksoft along with IBM's software testing capabilities for integration testing, performance testing and test service virtualization, will provide greater quality assurance for SAP and non-SAP applications across enterprise landscapes. Re-architected for the cloud, Worksoft Certify 10® now offers easier and larger deployments for industrial scale automation. Worksoft Analyze® automated business process discovery software enables both analysts and technical staff to capture actual business process execution, visualize and document processes, and analyze variations.
Today digitization is driving a steady stream of changes throughout complex enterprise landscapes. Companies want digital projects to be completed in a matter of days and weeks – today's new digital reality. All this change brings with it increased technology risk. Beyond security and data protection concerns, it elevates the risk of business process failures.
"Industry leaders today must continually innovate as a rapid response to market demands," said Shoeb Javed, chief technology officer, Worksoft. "Our advanced solutions combined with IBM's capabilities for continuous software testing will help customers embrace technology change with greater assurance, all while accelerating project delivery and driving company-wide innovation."
Free Newsletter Sign-up