NEC's Video Face Recognition Technology Receives Top Ranking in NIST Testing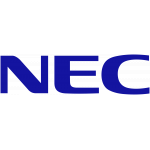 NEC's Video Face Recognition Technology Receives Top Ranking in NIST Testing
IT Innovations
,
Infrastructure
NEC Corporation reported on March 16 that NEC's face recognition technology reached the highest performance evaluation in the recent Face in Video Evaluation (FIVE) performed by the U.S. National Institute of Standards and Technology (NIST).
Video face recognition technology identifies the faces of moving subjects in real-time as they walk naturally without stopping in front of a camera. The benefits of high-speed video analysis enabled by this technology include the prevention of potential incidents through detection of suspicious individuals and recognition of individuals at the gateways of critical facilities.
Using video images from standard cameras for face recognition requires highly-advanced techniques when compared to still images. This is because images are greatly influenced by environmental conditions, such as camera location, image quality, lighting and subject size, in addition to the behavior of a subject, including walking speed, face direction and sight line.
To achieve reliable face recognition of a video image, NEC developed feature point extraction technology that enables enhanced face recognition to a level where an individual can be identified with high precision from within a group, even if their face is partially hidden, or the image is taken from different angles. NEC's face recognition technology also uses deep learning technologies for face matching to increase accuracy to a level where an individual can be identified by a low resolution face image captured by a distant camera.
"It is a great honor that our face recognition technology received a first place evaluation for the fourth consecutive time from the NIST," said Masakazu Yamashina, Senior Vice President, NEC Corporation. "We will further expand global business by offering innovative biometric solutions, such as the video face recognition system, throughout a wide range of fields, including security, transportation, finance and retail."
Free Newsletter Sign-up