Financial IT launches its 2016/2017 Pathfinder Ranking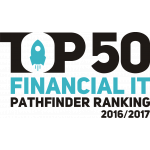 Financial IT launches its 2016/2017 Pathfinder Ranking
Who Will Be Who in the FinTech World?
Mobile banking and payments appear to be the main focus of the numerous (mainly small) FinTech companies that have raised funds – from a surprisingly diverse variety of backers – over the last three years.
Welcome to the Financial IT 2016/2017 Pathfinder Ranking
What is happening in the world of FinTech is one thing. What will happen is another. To gain a clearer insight into how the FinTech universe will appear in three years time, we are developing the Financial IT 2016/2017 Pathfinder Ranking, a definitive listing of the 50 most promising new startup companies. Nominations have come from Financial IT's community of readers, FinTech providers and subscribers. Given the pace of change, we have only accepted nominations for startup companies that came into existence in 2013 or later. Our Expert Panel, consisting of industry veterans, venture capitalists (VCs) and Financial IT's senior editors and research analysts, will draw up the Financial IT 2016/2017 Pathfinder Ranking on the basis of the information gathered.
We consider the following criteria:
• Uniqueness of the FinTech solution to a particular challenge
• Differentiating factors/Innovation points
• Stage of Development (early stage, bootstrapped, funded (Seed, A, B, C Rounds), IPO/Exit stage) - Coverage (geographic diversity and size of the market that is being addressed)
• Team, Background, etc. We will draw up a preliminary shortlist, and then engage with the companies on it before we produce the final Financial IT Pathfinder Ranking.
For now, though, we have ranked the 70 companies nominated on the basis of the average score for four main criteria and the quantity of funds raised. We have recognized 50 most promising fintech startups from the list and named them TOP 50. Those companies that didn't receive the high scores and remained below the line were nominated as Rising Stars.
Over time, we hope that the Financial IT 2016/2017 Pathfinder Ranking will be revised and extended, so that it is seen as a crucial work of reference for the industry. Even at this early stage in the process, a number of clear insights are evident.
Key Takeaways:
• Most of the nominated Pathfinders are relatively small companies, with only 10 of the 70 having raised more than US$10mn. Most have no more than a few dozen employees and associates.
• Funding sources are varied.
• Although the Pathfinders come from a variety of countries, a disproportionately large number are based in the United States or the UK.
• It is not helpful to be categoric about the main area of interest of each of the Pathfinders. This is because there is often an overlap between the major elements of FinTech as Financial IT would see them. Blockchain often plays a key role in security/KYC solutions: Artificial Intelligence (AI) is often a key element of mobile banking solutions, and so on.
• Nevertheless, about one-fifth of the Pathfinders have indicated that mobile banking and payments are their most important areas of focus.
• About one-seventh of the Pathfinders have indicated that AI is their most important area.
• Similar numbers are focusing primarily on each of block chain, data management/ core banking and investment/wealth management technology.
• Smaller numbers of the Pathfinders are focusing mainly on (micro)-lending, KYC/ security, and other areas.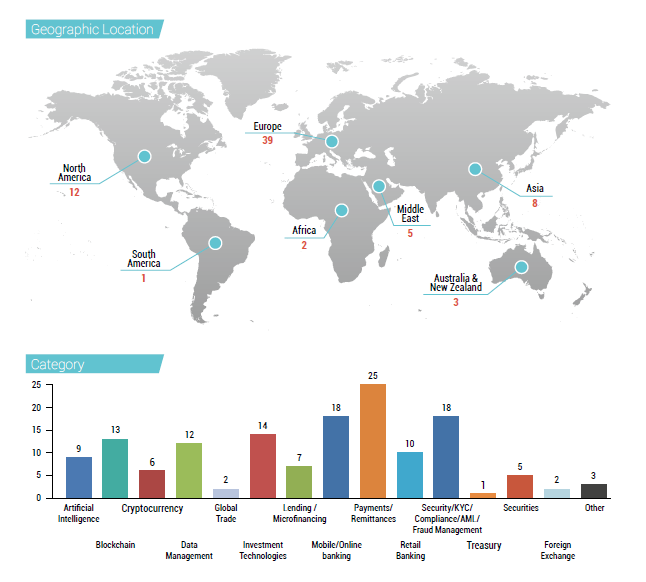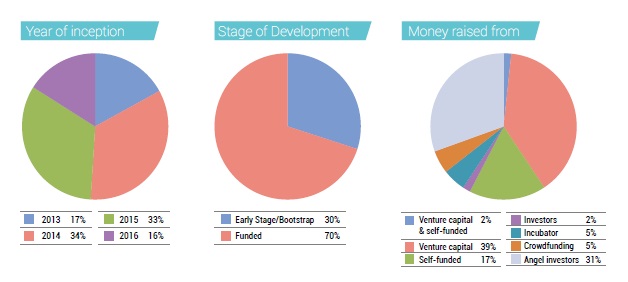 Top 50 Most Promising Startups
1 TOP50 Atom Bank
2 TOP50 Nubank
3 TOP50 Lemonade
4 TOP50 Monzo
5 TOP50 Beam Wallet
6 TOP50 SETL
7 TOP50 NYMBUS, Inc
8 TOP50 Token
9 TOP50 Yoyo Wallet
10 TOP50 Grow Financial Inc.
11 TOP50 Point
12 TOP50 ComplyAdvantage
13 TOP50 Data Republic
14 TOP50 Smartkarma
15 TOP50 Elliptic
16 TOP50 Mesitis Pte Ltd
17 TOP50 Trunomi
18 TOP50 Prive Services Limited
19 TOP50 Beehive
20 TOP50 Ovamba Solutions ("Ovamba")
21 TOP50 Qumram
22 TOP50 Coinify ApS
23 TOP50 B-Secur
24 TOP50 PensionBee
25 TOP50 Quantstore
26 TOP50 Pushfor
27 TOP50 ThisIsMe
28 TOP50 Earny
29 TOP50 Twisto
30 TOP50 Qonto (Olinda SAS)
31 TOP50 Valoot
32 TOP50 Veridu
33 TOP50 Splittable
34 TOP50 Equitise
35 TOP50 Thinknum
36 TOP50 Plutus.it
37 TOP50 Cendit
38 TOP50 Finimize
39 TOP50 Spotcap Global Services
40 TOP50 Bambu
41 TOP50 KyoLAB Limited
42 TOP50 Enterprise bot
43 TOP50 BlockEx
44 TOP50 bunq
45 TOP50 Ways2Wealth
46 TOP50 Configo
47 TOP50 SecurionPay
48 TOP50 BankEx
49 TOP50 Smartly Pte Ltd
50 TOP50 Everledger
Rising Stars
Rising Star Market EarlyBird
Rising Star Abra
Rising Star Cashaa
Rising Star mergims.com
Rising Star Notakey
Rising Star Trriple
Rising Star Veridate Financial
Rising Star Bridg
Rising Star Credntia
Rising Star SDK.finance
Rising Star Cobalt DL
Rising Star PAYMAGNET.com
Rising Star Metamako
Rising Star Yoti
Rising Star Bluzelle
Rising Star Wala
Rising Star BlockApps, Inc
Rising Star baningo GmbH
Rising Star Card Switch
Rising Star MONI Ltd.
If you wish to nominate the company in our Pathfinder Ranking please send us your email request to surveys@financialit.net or call us at +44 (0) 208 819 32 53
Free Newsletter Sign-up