Epson Flexion N-Series Honored for Automation & Control Award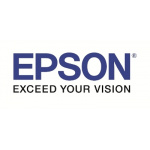 Epson Flexion N-Series Honored for Automation & Control Award
Epson Robots today announced that the FlexionTM N-Series won the highly acclaimed Golden Mousetrap Award in the category of Automation & Control: Motors and Mechanical Motion Devices. The Golden Mousetrap awards celebrate leading companies, products, and people who are driving innovation in design, engineering, and manufacturing. The winners were announced at an awards ceremony held on February 7, 2017 at the Anaheim Convention Center during the ATX West Show.
The editors from Design News selected the finalists from the record high number of award entries received this year, and announced them one month prior to the awards ceremony. Upon narrowing the entries to the finalists, Design News' entire editorial team and panelists from the publication's advisory board ultimately selected the award winners.
"The Golden Mousetrap Awards honor the best and brightest in the automation industry, and we are thrilled to be part of this prestigious group," said Gregg Brunnick, director of product management for Epson Robots. "With its intelligent and inventive new design, the Flexion N-Series embodies all that the award represents, and we are excited by the interest level it is receiving."
Epson's Flexion N-Series 6-Axis robots offer a revolutionary compact folding arm design that is changing the scope of robot based automation. Unlike any other 6-Axis robot on the market, the Flexion N-Series features a unique tight space motion capability that keeps arm extremities out of the way, maximizing motion efficiency for faster cycle times. In addition, the folding arm reduces required workspace up to 40 percent compared to standard 6-Axis robots. Applications that were previously unattainable due to space restrictions are now possible with the Flexion N-Series.
While beneficial in a large range of industries, key applications for the Flexion N-Series include micro-sized electronic, automotive, medical, and consumer goods parts assembly, managing of well plates in laboratories, and pill handling in pharmaceutical. The Flexion N-Series is available in both ceiling and tabletop configurations. Packaged with the RC700A controller, the Flexion N-Series also utilizes Epson's user-friendly RC+ Robot Development Software and can be used with Epson's expansive range of integrated options, including Vision Guidance, Force Sensing, Fieldbus, GUI Builder and much more.
Free Newsletter Sign-up