BNP Paribas and Plug and Play Form Strategic Partnership to Build a Bridge between Paris and the Silicon Valley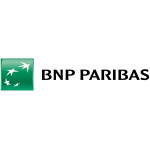 BNP Paribas and Plug and Play Form Strategic Partnership to Build a Bridge between Paris and the Silicon Valley
IT Innovations
,
Infrastructure
Last year, BNP Paribas partnered with Plug and Play, the Silicon Valley-based global innovation platform for startups, corporations and investors.
This first step aimed to provide BNP Paribas and its US subsidiary, Bank of the West, with enhanced opportunities related to the Silicon Valley startup ecosystem, such as scouting and engaging with startups, and new technology monitoring. The partnership also opened the doors to Plug and Play's worldwide partners and joint ventures for BNP Paribas' entities, providing them with new insights into digital innovation and the Fintech & Insurtech marketplace.
Today, BNP Paribas and Plug and Play have decided to deepen their partnership by granting access to all Plug and Play worldwide locations to all BNP Paribas entities and launching a Fintech and Insurtech acceleration program in Paris, France.
BNP Paribas - Plug and Play joins a network of additional Plug and Play initiatives across Europe such as mobility with Daimler in Stuttgart, fashion and retail with Galleries Lafayette in Paris and a number of industries with Axel Springer in Berlin.
This complimentary 3 month Fintech and Insurtech acceleration program, held twice a year, will offer to a worldwide selection of 10 startups unique services including:
Business plan coaching
Business development opportunities
Fundraising opportunities
BNP Paribas' business relationship manager support
Plug and Play mentorship
Networking events and numerous speaker series
As from February 1st, 2017, Startups can apply to join the acceleration program on http://parisfintech.plugandplaytechcenter.com.
"At BNP Paribas, we believe in open innovation as a strong driver to transform ourselves towards building the bank of the future and providing our customers with high-value products and services, says Jacques d'Estais, Group Deputy COO, "This goes through developing Fintech incubation and acceleration ecosystems in Europe, the USA and Asia. This new step in our partnership with Plug and Play will complement our current programs, such as the Fintech and Corporate Accelerator by l'Atelier BNP Paribas which allowed strategic investments in 2016. Building on this success we are strengthening our positions in the start-up ecosystem through this new partnership. It will enable us to further benefit from the global expertise of Plug and Play and create unique links between us and the European and Californian start-up."
Saeed Amidi Founder and CEO of Plug and Play, declared: "It is with great pride for Plug and Play to partner with BNP Paribas, one of the strongest banks in the world. We are planning to build together a great innovation platform in Paris to serve innovation inside the bank and its different business lines. We are very excited by this opportunity to work with European entrepreneurs and offer technology transfer from our global network" explained Saeed Amidi, "We are already working with a number of exciting French and European companies like Michelin, Carrefour, RATP Group, Carlson Wagonlit Travel, Valeo, Mercedes, and Munich Re and look forward to furthering our work with BNP Paribas in Paris."
Free Newsletter Sign-up