Path Solutions tops the Islamic Finance category in bobsguide Software Rankings 2019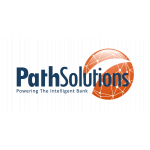 Path Solutions tops the Islamic Finance category in bobsguide Software Rankings 2019
Path Solutions, a worldwide provider of Islamic software solutions and services ranked first for the second year in a row in the annual bobsguide Software Rankings' Islamic Finance category.
The bobsguide Software Rankings are reflective of the power of technological advancement in a vibrant fintech ecosystem. bobsguide tabulated nominations from across the globe in 36 categories. Path Solutions won over every other entrant in the Islamic Finance category.
"We are proud to be reconfirmed as the winner of the Islamic Finance category in bobsguide Software Rankings 2019. This recognition underscores the strength of our global market position as we continue to outperform the competition in today's disruptive environment", commented Mohammed Kateeb, Group Chairman & CEO, Path Solutions. "We are the only software provider that can offer the winning combination of both, Sharia compliance and latest technology to serve traditional and emerging financial institutions to drive truly digital transformation to achieve frictionless customer experiences, knowledge-driven interactions and powerful automation. We empower our clients with the agility and innovation needed to enable them to quickly and cost-efficiently overcome the limitations and constraints associated with their legacy systems", Kateeb said.
This ranking marks Path Solutions' undisputable position as a true leader in Sharia-compliant digital solutions. The company's significant investments in building digital and intelligent solutions, coupled with deep industry domain and consulting expertise, have propelled it to be the most-valued IT partner of forward-thinking Islamic financial institutions globally.
See here the full bobsguide Software Rankings 2019: https://www.bobsguide.com/guide/news/2019/Nov/21/bobsguide-rankings-2019-announced/
Free Newsletter Sign-up