Path Solutions Named Innovator in Islamic Finance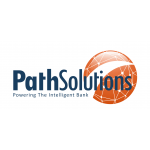 Path Solutions Named Innovator in Islamic Finance
New York-based financial magazine Global Finance announced The Innovators 2016 - Islamic Finance. The magazine has ranked Path Solutions a 2016 Innovator in Islamic Finance for its innovative iMAL Islamic banking platform.
The Innovators of Global Finance provides a ranking of companies and financial institutions that are doing most in their offerings and technological advancement. The Innovators has been a regular feature in Global Finance and with growing demand for innovation in Islamic finance, the publication launched its first annual listing of Sharia-compliant financial institutions and service providers that have fully recognised the critical importance of software and service innovation together with industry know-how.
"Year by year, we strive to innovate in our solutions by always introducing the latest advancements in platform and technology, and we continue to expand the range of Sharia-compliant software solutions we offer, and constantly review and enhance the quality of our services. We are glad that our efforts and the delivered results have again been recognized by industry experts", said Mohammed Kateeb, Path Solutions' Group Chairman & CEO. "We owe this effort in no small part to Global Finance for including for the first time The Innovators in Islamic Finance in their coverage and to the distinguished panel of judges for their time and effort reviewing and judging the submitted nominations".
All selections were made by the editorial board of Global Finance. The board considered nominations and submissions, key research and the input of experts in evaluating those financial institutions and service providers that stand out for their transformative solutions and outstanding service. The OECD's Oslo Manual of Innovation was referenced when considering firms for inclusion. The Oslo Manual spells out four types of innovation: Product innovation; process innovation; marketing innovation and organizational innovation.
Path Solutions features in The Innovators 2016 list for Process Innovation for its ground-breaking iMAL Islamic banking platform. The Process Innovation category is for new or significantly improved production or delivery method. This includes changes in techniques, equipment and software.
"Innovation is fast gaining ground in Islamic finance, not only between Islamic financial institutions but also between these and conventional banks", said Joseph D. Giarraputo, Publisher and Editorial Director of Global Finance. "We recognize the innovators both among Islamic financial institutions and tech companies that are helping to improve the infrastructure, banking and financial solutions benefiting both institutions and customers". According to Giarraputo, this year's winners may not be the largest or the oldest on the market, but rather the best at providing world-class solutions and services to their target group.
The 2016 Innovators will be invited to attend and collect The Innovation in Islamic Finance trophies in London on October 18th. The Innovators 2016 - Islamic Finance list will be published in Global Finance's The Innovators Special Issue in June 2016.
Global Finance is part of Class Editori Group, a leading Italian finance and media company. Class Editori is listed on the Borsa Italiana stock exchange. It has a strong digital presence and international partnerships with Dow Jones and NBC.
The full list of The Innovators 2016 - Islamic Finance is shown here: https://www.gfmag.com/media/press-releasess/global-finance-names-innovators-2016 and here:https://d2tyltutevw8th.cloudfront.net/media/document/the-innovators-2016-islamic-finance-1462824371.pdf
Free Newsletter Sign-up