UK Cash Deposit FinTech Raises £11m to Drive Growth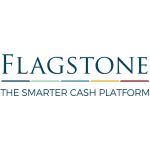 UK Cash Deposit FinTech Raises £11m to Drive Growth
Investment
,
FinTech StartUps
,
IT Innovations
London based FinTech, Flagstone, developer of the UK's largest cash deposit platform which provides clients with access to over 550 deposit accounts from 30 banks through asingle application, has raised
£11m in growth capital from investors including Kindred Capital, Moneysupermarket Group plc, VentureFounders and a number of private individual investors.
Flagstone was founded in 2013 and has grown rapidly to become the leader in the UK cash deposit platform market having transmitted more than £3bn in deposits since 2015. The business provides individuals, their wealth managers, SME corporates and charities with access to more than 550 deposit accounts, many with market leading or exclusive interest rates, from 30 banks including high street names such as HSBC and Santander as well as a host of challenger banks, enabling clients to increase theirinterest income and manage their risk through diversification and greater use of FSCS protection.
Flagstone is already the exclusive cash deposit platform for clients of St. James's Place, Quilter Cheviot, Tilney Group and many other leading wealth management firms.
Simon Merchant, Co‐Founder and Co‐Managing Partner of Flagstone, said:
"With £11m of growth capital we are now well‐positioned to expand our business and provide more clients with a simple way to maximise the interest income on their cash andat the same time become an increasingly valuable funding partner to our banks."
Free Newsletter Sign-up