Syscap turns 25 on crest of alternative finance wave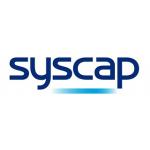 Syscap turns 25 on crest of alternative finance wave
Syscap, the UK's leading independent finance provider, today celebrates a full quarter century in business with new staff appointments, partner benefits and a pledge to raise £25,000 for charity in the year ahead.
21,000 UK organisations, from large enterprises to IT resellers, schools, SMEs and legal firms, have benefited from access to alternative finance worth £1.9bn through Syscap since 1990.
The company, part of Wesleyan Group, the specialist financial mutual for doctors, dentists, teachers and lawyers, has also this month created new jobs at its Northwich, Cheshire and New Malden sites, raising staff numbers by 23%.
Syscap also marks its jubilee with a pledge to raise £25k for charity over the year. New Syscap partners this year will also receive free incentive points to kick start their relationship.
By offering a simpler alternative to big bank finance, leveraging the growth of 'as a service' businesses and aiming to understand the benefits that every customer can gain from financing, Syscap successfully doubled the value of its funding to customers between 2008 and 2015, from £1 billion to £1.9 billion.
In its lifetime Syscap has financed thousands of standard business and IT needs, but also the development of a Formula 1 team's wind tunnel, new school classrooms, a Rolex watch and even the purchase of the Pink Panther's Panthermobile and a replica of Chitty Chitty Bang Bang.
High profile asset finance market exits by GE Capital and CIT, along with Syscap's innovative and entrepreneurial approach and its new home within Wesleyan Group, have, according to Syscap MD Philip White, "signalled future growth opportunities for the business."
"Unlike the banks we offer flexibility in finance and lending," said White who has been a Syscap employee for 22 years. "These days most businesses need finance for very genuine reasons – either to grow, save, manage cash flow or innovate. We've always been successful by listening to why our customers need finance and giving them the appropriate solution."
Syscap was founded in 1990 on the crest of the first enterprise computing wave, when IT hardware and software was a brand new cost for businesses large and small and they needed to finance its introduction to stay competitive. "We were selling fixed cost computing decades before cloud was invented," says White.
Further success boomed overnight when Tony Blair's 1996 'education, education, education' manifesto speech pledged IT for every child, meaning schools needed flexible finance options to get computers into the classroom fast.
In 2001 Syscap acquired The Professional Finance and Leasing Company based in Cheshire to fuel growth into the professional services finance market. In its 25 years Syscap has helped 25% of the UK's legal firms to spread the cost of practitioner fees and professional indemnity insurance – typically a large financial burden.
In 2006 White took the business through an equity backed MBO and successfully rode out the banking crisis when the lending markets dried up. "Remaining innovative, flexible and responsive to both our customers and lenders has been critical to our long term success," continued White.
Steve Deutsch, Managing Director of Wesleyan Bank, congratulated Syscap on reaching its 25th anniversary, and said: "Like the rest of the Wesleyan Group, Syscap has a track record of focussing on quality, specialist service and understanding customers' needs and I am sure it will play a key part in our ambitious growth plans in the years ahead."
Today Syscap helps a wide range of businesses and organisations to fund what they need to be successful, from IT resellers and software companies moving to subscription services to the servicing and maintenance of large vehicle fleets to SMEs needing to address cash flow.
Free Newsletter Sign-up