SS&C's Advent Selected as "Best Accounting System Provider" in the 2015 Waters Rankings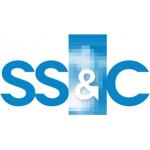 SS&C's Advent Selected as "Best Accounting System Provider" in the 2015 Waters Rankings
SS&C Technologies Holdings, Inc. (Nasdaq:SSNC), a global provider of financial services software and software-enabled services, today announced that its Geneva® portfolio management solution was named "Best Accounting System Provider" in the 2015 Waters Rankings. The winners were announced during a luncheon reception at The Metropolitan Club in New York City on July 16th and will be featured in the August 2015 issue of Waters magazine.
The 13th annual Waters Rankings selected award winners across 30 categories based exclusively on votes cast by WatersTechnology readers, which reflect the sentiments of a wide variety of capital markets participants and investment professionals.
"Advent, recently acquired by SS&C Technologies, takes home the accolade of 'Best Accounting System Provider' for 2015, thanks to its Geneva® solution," said Anthony Malakian, US Editor, Waters. "Our readers were clearly most impressed with the real-time performance, P&L, position, and exposure functionality across a range of asset classes and strategies within Geneva®."
For over 25 years, Geneva® has been recognized throughout the hedge fund industry as a leading technology solution for real-time portfolio management, reporting, and investor accounting, and today serves over 300 clients in 28 countries, including asset managers, hedge funds, fund administrators, prime brokers, and mutual funds. Geneva® provides a solution for a full spectrum of business needs, from front office decision support and portfolio management, to middle office automation, through trade capture and reconciliation. Built to support even the most complex global investment strategies and fund structures, it offers comprehensive instrument coverage, full financial general ledger, and industry-standard integration tools.
"We are honored that Geneva® has been recognized by the readers of WatersTechnology," said Robert Roley, Vice President, Solutions. "We rely heavily on feedback from our clients to ensure that Geneva® remains the industry's accounting system of choice, and we appreciate their support in winning this distinction. The Geneva team is committed to a future of developing more innovative technology and functionality within the solution. Under SS&C's leadership, we have more resources than ever before to help our clients address business challenges and thrive."
Other award recognitions for Geneva® over the last 12 months include Best Trading Product, HFMWeek US Technology Awards 2015; Best Buy-Side Portfolio Accounting Platform, Buy-Side Technology Awards 2014; Best Fund Accounting and Reporting Software, HFM US Hedge Fund Services Awards.
Free Newsletter Sign-up