Santander InnoVentures Invests in Tradeshift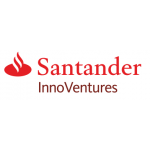 Santander InnoVentures Invests in Tradeshift
Santander InnoVentures, the fintech venture capital fund of Santander Group, today announced its latest portfolio investment in Tradeshift, a leading business commerce and supply chain finance platform based in San Francisco. The Santander InnoVentures investment will be used to further broaden Tradeshift's capabilities, fuel the development of its platform and grow the ecosystem surrounding its B2B marketplace.
Tradeshift is used by a broad range of Fortune 500 companies such DHL and Zurich Insurance Group as well as many large institutions such as the National Health Service. The company boasted a 250 percent growth rate in 2015 for its procure-to-pay capabilities, faster payments services and predictable cash flow solutions.
"Santander InnoVentures is a natural fit as an investor because of its commitment to support and apply emerging technologies to solve the real world challenges of its customers," said Christian Lanng, CEO and Chairman at Tradeshift. "Santander has a track record of collaborating with its portfolio businesses. We are excited by the opportunities this investment will create to explore new offerings and different geographies around the world."
Mariano Belinky, Managing Partner, Santander InnoVentures, said: "Tradeshift is at the forefront of tackling a very real business need. Tradeshift gives enterprises the ability to work easily and efficiently with their entire supply chain, while providing SMEs with access to a predictable cash flow through procure-to-pay automation."
"Tradeshift has built an open business network on a scalable cloud-first platform that is extensible by third-party applications. This architecture is a key differentiator. As a result, the potential to provide complementary and added value services around the Tradeshift platform is particularly powerful," added Belinky.
Santander is one of the world's largest providers of supply chain finance. Tradeshift and Santander are actively exploring opportunities to apply the Tradeshift platform to the benefit of Santander's corporate and business customers.
For more information on previous Santander InnoVentures investments, and the strategic investment philosophy behind the fund, please visit http://santanderinnoventures.com
Free Newsletter Sign-up