Redcentric: Most of Insurers Plan to Invest in New Technology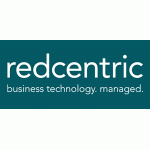 Redcentric: Most of Insurers Plan to Invest in New Technology
Research has today revealed the insurance industry is ready to invest in improving customer experience.
The survey by Redcentric found 82 per cent of insurers plan to invest in new technology to address business challenges over the next two years. More than half of those businesses plan on doing so in the next year, while 45 per cent cited improving the customer experience as the main reason for the investment.
The key topic which came out of last year's Global Insurance Outlook was the need to invest in digital platforms which widen margins and provide a competitive advantage. The industry clearly listened, as focusing on improved customer experience does exactly this, offering clients flexible, user-friendly systems which simplify the complexity of the insurance sector.
Simon Michie, Chief Technology Officer at Redcentric, says, "It's evident the industry is reaching a point where change is becoming crucial – but insurers are often left wondering where the money for investment will come from, as for many companies 70 per cent of the IT budget goes on day-to-day maintenance. Insurers therefore have to balance managing IT systems and ensuring continued compliance with the need for strategic investment in technology which will transform their business for the better.
"Increasingly these companies are working with managed services providers to improve everyday management, freeing their IT team to help move the business forward. This additional time can then be spent adding true value to their company's service, developing a flexible customer experience across all devices. Using the IT team's expertise in this way will then drive a competitive advantage, as the vast majority of the industry will see their technology experts fighting a continued flurry of issues instead."
Free Newsletter Sign-up