Oneplanetcrowd raises EUR 1 million growth finance from European Investment Fund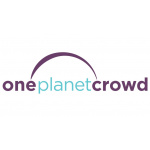 Oneplanetcrowd raises EUR 1 million growth finance from European Investment Fund
In order to further develop its platform and achieve further growth, Oneplanetcrowd has attracted funding from the European Investment Fund (EIF) via the EU's Employment and Social Innovation Programme Capacity Building Investments window. The financing comes in the form of a favourable loan with a term of eight years. The required equity has been strengthened as all shareholders have converted their outstanding (convertible) loans into shares and existing crowd investors have bought additional certificates of shares from Oneplanetcrowd. Following the issue of these shares, Oneplanetcrowd is well positioned to finance its further growth. As a result of the conversion of loans, solvency increased significantly.
European Commission Executive Vice-President, Valdis Dombrovskis, said: "As well as traditional bank lending, Europe needs innovative forms of financing to meet the considerable liquidity needs of its startups and SMEs. Oneplanetcrowd brings together social enterprises in need of financial backing and investors interested in sustainable investment. I am pleased that the EU can support this platform."
"We are proud to have EIF on board, with their financial support we can further strengthen our growth and invest in our business model to finance small sustainable SME companies. It also shows the strong and pragmatic effort of EIF (EU) in supporting the alternative finance sector, which is even more necessary in these difficult economic times due the coronavirus," said Coenraad de Vries, managing director of Oneplanetcrowd.
"In the current challenging times access to finance has taken on an even greater importance for the smallest companies in our economies. Apart from the healthcare emergency, one primary objective for the EIF is to help SMEs with the economic fallout of this crisis, in any way that we can," added Alain Godard, Chief Executive of the EIF.
Investing in growth
Partly as a result of this financing, further investments will be made in the coming years in the quality of the services provided by, among others:
The improvement of front-end and back-end IT systems
Expanding sales and marketing capacity
Offering new products such as bonds, equities and limited tradability
Meeting strict regulatory requirements as Oneplanetcrowd is one of the few platforms operating under MiFID II
Oneplanetcrowd has received the investment for capacity building financed by the EU under the Employment and Social Innovation Programme (EaSI). The EaSI programme supports the social and employment policies of the European Union. The Programme falls under the responsibility of the European Commission and contributes to the implementation of the Europe 2020 Strategy.
Free Newsletter Sign-up