London & Partners: Leading investment firms commit to UK tech sector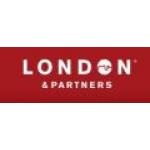 London & Partners: Leading investment firms commit to UK tech sector
Investment
,
Infrastructure
Leading global investment firms have committed to continue investing in the UK's tech sector saying that London will remain an important destination for investment despite the vote to leave the European Union.
Venture capital houses such as Index Ventures, Octopus Ventures, Balderton Capital and Hoxton Ventures are among a wider group of investment firms to pledge their continued support for the UK's tech sector, with many citing London as an important hub for future growth.
In the first six months of 2016 British companies attracted $1.3 billion in venture capital funding, matching the $1.3 billion raised in the same period in 2015. Some of the largest deals this year include London-based transport app Citymapper ($40m), Student.com ($60m) and a $65 million deal for British cybersecurity firm, Darktrace, completed after the referendum vote.
Investment into London and UK-based technology companies remains strong since the Brexit vote, with British tech firms attracting $200m of venture capital funding across 42 deals, according to the latest research from London & Partners, the Mayor of London's promotional company.
A number of tech companies announced funding in the past month including music festival booking site Festicket ($6.3 million), Network Locum ($7.55 million), London based fintech firm Revolut ($9.61 million) and what3words ($8.5 million). Meanwhile, Santander announced that its London based venture capital fund has secured an additional $100 million to invest in UK fintech companies.
Last week, The Mayor of London, Sadiq Khan, launched the #LondonIsOpen campaign to show London is united and open for business to the world following the EU referendum.
The Mayor of London Sadiq Khan said: "This is further proof that London leads the way when it comes to technology and, because of its diversity and entrepreneurial spirit, continues to attract investment from across the globe. This investment in the capital shows that London is open for business, open for new ideas and will continue to welcome the best talent from around the world."
Eileen Burbidge MBE, Partner at London based venture capital firm, Passion Capital added: "London remains the biggest tech centre in Europe and continues to attract the best talent and companies from all over the world. These are attractive factors for any investor and there will be plenty of opportunities for investment in the coming months and years ahead. London's success has been built on strong entrepreneurial spirit and it is important that we remain positive and continue to promote our tech sector at home and abroad."
London's status as one of the world's most attractive tech hubs for investors is further supported by separate research, which found that in the last five years London's technology sector received more venture capital investment than any other major European city.
Since 2011, London's tech companies attracted $6.64 billion in 2,894 deals, outperforming other European cities including Paris, Berlin and Stockholm. London also attracted over four times more venture capital investment than Dublin and Amsterdam.
David Slater, Director of Trade and Investment at London & Partners said: "With a world class financial services hub and Europe's fastest growing technology sector, it is no surprise to see that London's tech businesses have attracted more investment than any other European city in the last five years. Moving forward, it is clear that the investor community remains committed to London and we have already seen $200 million raised since the referendum vote alone. London remains very much open for business and investment from all over the world."
Free Newsletter Sign-up