Legal & General announces first fintech partnership with Raisin.co.uk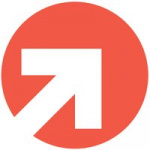 Legal & General announces first fintech partnership with Raisin.co.uk
Investment
,
Asset Management
,
Investment Management
Legal & General, one of Europe's largest asset managers and a major global investor, has announced a partnership with Manchester-based fintech
Raisin.co.uk
. The collaboration will provide Legal & General customers with access to FSCS protected cash savings accounts through the
Raisin.co.uk
marketplace.
With the UK retail savings market worth an estimated £700bn, Legal & General's new partnership with the European deposit specialist will help diversify its product offering and answer growing calls from consumers looking for greater choice and more control when it comes to planning for their financial future.
The first phase of the partnership will allow Legal & General customers to compare and choose from a range of savings accounts offered by Raisin's European partner banks - all managed from a single account and login: the Raisin UK Account. This will allow customers to invest and manage their savings portfolios from the comfort of their own home with full control at their fingertips.
It's the first strategic partnership of its kind for Legal & General and for Raisin UK the second major announcement this year following their first partnership announcement with ClearScore.
Discussing the importance of strategic partnerships, Legal & General's Janine Menasakanian commented:
"We're delighted to partner with Raisin to provide both our customers and visitors to the Legal & General website with an additional option for securing their financial future. Investing has an invaluable place in any savings strategy because of the opportunity for greater returns in the long-run, but we do recognise an immediate need to access higher rates for cash savings so our customers can meet short-term goals. Through our partnership we can offer the competitive rates that Raisin has negotiated while working collaboratively with a like-minded, forward-thinking business. Our relationship with Raisin is one of many we hope to commit to going forward".
Discussing the launch Kevin Mountford, Raisin UK CEO, said:
"
Put simply, the UK savings market has become stale. With bottoming rates and a genuine outcry from consumers looking for greater choice and more control, our partnership with Legal & General is a big step in helping UK consumers actualise those demands. Since launching, Raisin has helped over 185,000 customers across Europe place over €14.5 billion in savings deposits and we're looking forward to welcoming Legal & General customers to the Raisin.co.uk marketplace as we further develop this strategic partnership further.
"
Free Newsletter Sign-up