Fincons Group Awarded for Investment in the UK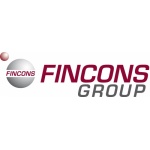 Fincons Group Awarded for Investment in the UK
Fincons Group, a leading IT Business Consulting and System Integration company, was officially awarded recognition for its investment in the UK. The Group, headquartered in Bern - Switzerland and with different offices in Italy, has recently expanded operations to the UK and opened an office in London.
Now at its tenth iteration, the UK-Italy Business Awards Ceremony, run by the UK Department for International Trade (DIT) in partnership with Borsa Italiana, celebrates both businesses that have invested in the UK by engaging in international growth strategies, and the special bond uniting Italy and the UK.
During the ceremony, Fincons Group, alongside other renowned businesses and models of excellence in Italian entrepreneurship, was awarded an official token of recognition by the British Ambassador Jill Morris. The Group also outlined its UK market investment strategy, highlighting the opening of a London branch: Fincons Consulting Limited in May 2016. In the UK the Group is initially placing special focus on the Financial Services and Broadcast sector where it has been highly successful. Future plans include transferring to the UK additional core competencies in the Energy and Utilities, Transportation and Manufacturing sectors. The Group's innovative Smart-Shore Made-in-Italy sourcing model, which leverages the Delivery Centre based in Bari, in the South of Italy, will be a key enabler of this process.
CEO, Michele Moretti also took part in the panel discussion entitled: 'Elite: a paradigm for international growth'. Elite certification is awarded at the end of the exclusive London Stock Exchange and Borsa Italiana business support programme, for high growth private companies which rewards commitment to internationalisation, innovation and continued sustainable long-term growth strategy.
Michele Moretti, CEO Fincons Group, comments: "Our presence in London represents another key step in our internationalisation journey as this is a market where the ability to compete on a European scale, and beyond, is a key driver of success. In 2017, in addition to cementing our position in the British and European market, we will also be expanding our presence to the USA by opening a new office in San Francisco".
Free Newsletter Sign-up