Alpha Payments Cloud Receives Investment from First Quay Capital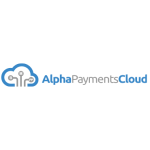 Alpha Payments Cloud Receives Investment from First Quay Capital
Alpha Payments Cloud, the FinTech industry's first middleware technology platform that consolidates all vendors across the entire payments, risk and commerce spectrum into one UI, and First Quay Capital, an Australian based private equity firm that invests in early stage, high growth businesses, have joined forces to expand Alpha's innovative solution within the MENA region.
The dilemma facing the payments industry today is the friction, restrictions and colossal expense that banks and merchants face when attempting to update their legacy platforms by integrating new services and solutions. First Quay Capital has observed firsthand the transformational nature of Alpha Payments Cloud's solution for large banks and institutions and has invested an undisclosed amount into Alpha, raising APC's valuation to USD $250 million and further fueling Alpha's growth story.
As a middleware solution, the AlphaHub is designed to be easily integrated to customer business systems, supporting multiple technologies and languages. With the AlphaHub platform, users attain a level of service ubiquity by being able to leverage multiple vendors to design truly bespoke solutions for each individual transaction. This is achieved by deploying numerous vendor permutations that work together to unlock entirely new productivity layers.
First Quay Capital's goal is to invest into high growth businesses with an eye for healthcare, education, and financial services amongst others. A key element of this investment is pro-active support to help such businesses scale or in this case, expand within the MENA region, a region ready for growth through fintech solutions.
"We are very excited to be investing in and partnering exclusively with Alpha in the Gulf region and selected countries in the Middle East," commented Talal Yassine, Chairman at First Quay Capital. "Alpha represents the next generation of unique, innovative, cost effective institutional middleware on a revolutionary global platform."
Free Newsletter Sign-up