AI RegTech Firm Raises $8.2m Series A for AML Platform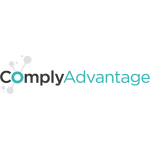 AI RegTech Firm Raises $8.2m Series A for AML Platform
ComplyAdvantage, which uses artificial intelligence and machine learning to help firms manage compliance obligations and reduce costs, announced today an $8.2 million Series A funding round led by Balderton Capital. The funding will allow the RegTech firm to realise its ambitious growth strategy, and increase product penetration across Europe and North America, with the New York office officially opening this week.
With financial crime becoming ever more sophisticated and endemic, the time is ripe for a smart disruptor to shake up the compliance market. ComplyAdvantage takes a unique approach in providing proprietary, dynamic risk data with more efficient screening and monitoring technology. It is already enjoying early success, with some 200 clients globally relying on ComplyAdvantage technology to reduce financial crime risk and take the pain out of regulatory compliance.
The funding round was led by Balderton Capital, one of the largest Europe-focused venture funds, and a major investor in early stage technology and data companies. "In compliance, we see lots of entrants with a new workflow, or user-interface tool that is just repackaging the same data. ComplyAdvantage is doing something different, by developing its own proprietary global data set of individuals and companies that pose a threat", said Tim Bunting, General Partner, Balderton Capital. "We believe that this is one of the few remaining large industries that is still ripe for digital disruption. We are thrilled to be backing Charles and his team, they are well on their way to changing the way companies can understand and monitor risk around their clients. Their mission is truly exciting, and relevant to all businesses."
Considering the escalating volume of financial crime combined with the corresponding waves of regulation, it is clear that current anti-money laundering (AML) and counter-financing of terrorism (CFT) solutions must improve. London and other financial centres are frequently cited as money laundering hot spots, while according to recent reports* authorities are only able to identify and stop a tiny fraction of illicit funds.
"Compliance is painful, slow and expensive," said founder Charles Delingpole. "It is a huge overhead for firms and there is a massive opportunity to unlock this through technology. At one of my earlier businesses, I was the guy who would have gone to prison if we got compliance wrong, and I found it incredibly difficult to rapidly and safely assess the potential risk of my customers using the existing data and software on the market. To make matters worse, the tools generally generated a huge amount of manual work. So I decided to do something about it. This investment is testament to the incredible things the team has achieved so far and we look forward to taking our business to the next level with Balderton's support and expertise."
Using its dynamic proprietary database, which covers Sanctions and Watchlists, Politically Exposed Persons (PEPs), and global Adverse Media, the firm is able to create structured profiles of high risk individuals or companies and their associates based on the very latest data. Its innovative AI screening and monitoring technology not only ensures better accuracy but also helps in cutting through the noise and reducing 'false positives' (incorrect risk alerts).
Chris Pilling, previously founder of Complinet, and former-SVP of Compliance and Regulatory Risk at Thomson Reuters, is now a Strategic Board Advisor to, and investor in, ComplyAdvantage. He commented, "I am delighted to be involved with Charles and the team. At a time when the industry is struggling to cope with the increasing burden of regulatory compliance, there has never been a greater need for radical innovation. By adopting the very latest technologies this firm is capable of delivering a solution that is markedly superior to anything I have seen on the market today."
Headquartered in London and with offices in Cluj (Romania) and now in New York, the company's team stands at over 50 people and includes compliance and risk experts, data scientists, and engineers. Its solutions cover three main areas: a data feed of proprietary AML risk data, an on-boarding screening and monitoring platform for 'know your customer' (KYC) processes and a real-time transaction monitoring platform to detect suspicious customer behaviours.
Free Newsletter Sign-up