Raymond James Investment Services Selects Red Deer for MiFIDII Research Compliance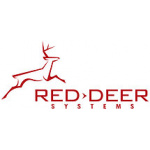 Raymond James Investment Services Selects Red Deer for MiFIDII Research Compliance
Red Deer, a financial technology company dedicated to enhancing the performance of active investment managers, is pleased to announce that Raymond James Investment Services ("Raymond James"), one of the fastest growing wealth management businesses in the UK today, has selected its MiFID II solution in order to adhere to the regulations that came into effect earlier this year. The tool will enable Raymond James to manage its entitlements, inducement, consumption and voting requirements, while also streamlining its approach to MiFID II compliance across the firm.
"Red Deer offers a user friendly, configurable system that effectively allows the Raymond James branches and directly authorised firms that work with us to tailor their research to their individual investment propositions, whilst also enabling us to measure research consumption, quantitatively as well as qualitatively." said Anthony Scott, Head of Business Development at Raymond James. "The end solution allows us to maximise our wealth managers' value from research, which benefits their investor clients, whilst also facilitating compliance with MiFID II."
Red Deer's research valuation management solution captures and attributes firm research consumption across all research channels including email, chat and voice, giving buy-side firms the most accurate view of their research value. This approach has the added advantage of preventing inducement across the firm. Red Deer's Outlook plugin and mobile application mean that firms can be MiFID II compliant quickly, with minimal disruption to their investment process. Advanced budget management allows firms to allocate budgets at the fund, strategy or individual level and track contributions from hard and soft budgets, with alerting to ensure budgetary thresholds are maintained. Oversight reporting is exception-based, offering compliance teams greater transparency and operational efficiencies.
Henry Price, CCO of Red Deer, commented, "Post January 3rd, our clients are moving from initial regulatory compliance, to looking for better ways to service their investors. The ability to accurately articulate and attribute research consumption and value allows for transparency to investors and shareholders alike. This added detail enables more meaningful discussions with providers and within firms, ensuring the development of increasingly insightful and relevant future research offerings, a change which is beneficial to all parties."
Free Newsletter Sign-up