Ohpen Helps de Volksbank Optimize Investment Experience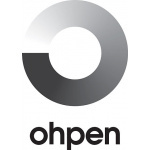 Ohpen Helps de Volksbank Optimize Investment Experience
De Volksbank and Ohpen have successfully completed the migration of over 122,000 investment accounts to Ohpen's core banking platform. Using The Ohpen API, de Volksbank has now completely and seamlessly integrated its investment services into its internet banking environments, offering a greatly improved investment experience for its customers.
Technological innovation, the basis for an improved investment experience
Ohpen's sophisticated API enables de Volksbank to integrate its new 'goal based' investment proposition into its own banking environment. All investment processes - from the opening and maintenance of an investment account, to order execution and portfolio management - from the different internet banking environments of ASN Bank, BLG Wonen, RegioBank and SNS are managed in Ohpen's core banking platform.
"I am proud of the way my colleagues and Ohpen have worked at de Volksbank to ensure a smooth migration. The migration to Ohpen has further improved usability and enables us to provide a solid investment administration that our customers can continue to rely on," says Alexander Baas, COO at de Volksbank.
Matthijs Aler, CCO at Ohpen: "We are very proud of our joint performance: investment processes were renewed, integrated and migrated in a very short amount of time. By outsourcing all operational processes, de Volksbank can focus on product innovation and optimal customer service. That's where the difference is made."
Free Newsletter Sign-up