OFF3R Launches Index for alternative investment market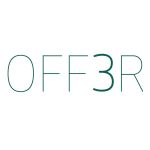 OFF3R Launches Index for alternative investment market
OFF3R, the marketplace for Alternative Investments, today launches an independent Index outlining month-on-month performances of equity crowdfunding and peer-to-peer (P2P) lending platforms over the last year.
OFF3R analysed major equity crowdfunding platforms including Seedrs, Crowdcube, Syndicate Room, Angels Den, Envestors and The House Crowd. The P2P lending platforms examined were Zopa, Landbay, RateSetter, ArchOver, Marketinvoice, Lending Works, Funding Circle and Thin Cats.
The Index shows that equity crowdfunding raised a combined total of £216.25 million and P2P facilitated a combined lending of £2.6 billion.
Commenting on the report Lex Deak, CEO and co-founder at OFF3R said: "Our Index is part of our mission to educate and empower investors to make informed decisions and get better returns. We're excited to be launching this report at such a critical time."
"Traditional investors have had a tough year: interest rates hit record lows, inflation rates are set to increase and the economy is suffering from Brexit uncertainty. These events alongside low returns are encouraging investors to consider alternative investment options.
On the crowdfunding side, Deak commented: "As the market matures investors would like to see larger businesses turning to the crowd which may put pressure on the current £4 million limit. At the same time, we should see more standardisation in the way in which account and finance information is presented. This will make it easier for investors to be able to compare opportunities.
Onto P2P, Deak commented: "P2P continues to be popular with investors, the market increased amounts lent during the post-Brexit period, with September being the strongest performing month on record with £234 million being lent. The Government has bought into its potential and the market is increasingly robust
Free Newsletter Sign-up