Mubadala Investment Company Acquires Verno Capital's Private Equity Advisory Unit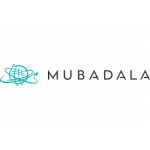 Mubadala Investment Company Acquires Verno Capital's Private Equity Advisory Unit
Investment Management
,
M&A Deals
Mubadala Investment Company, the Abu Dhabi Government owned company, has acquired Verno Capital's private equity advisory unit to strengthen its internal investment and asset management capability across Russia and the CIS region.
The transaction sees a number of Verno employees transfer to Mubadala, who will now have a complete focus on Mubadala's Russian portfolio and investment pipeline. This comes as Mubadala seeks to grow its Russia investment portfolio across multiple sectors.
Mubadala has been a major shareholder and investor in Verno Capital since 2010, deploying capital across Verno's funds as well as using its investment advisory unit's services to support transactions with other partners in the region.
Mubadala will continue to be a long-term investor and major shareholder in Verno, which currently has over US $1bn in discretionary assets under management across public and private equity, and continues to strengthen its franchise across its core geographies.
About Mubadala Investment Company
Mubadala is a pioneering global investor, deploying capital with integrity and ingenuity to accelerate economic growth for the long-term benefit of Abu Dhabi. As Abu Dhabi's leading strategic investment company, Mubadala is active in 13 sectors and more than 30 countries around the world, creating lasting value for our shareholder, the Government of Abu Dhabi.
Our portfolio includes the development of global industrial champions in sectors such as aerospace, ICT, semiconductors, metals and mining and renewable energy, utilities, and the management of diverse financial holdings. We build on legacy expertise in oil and gas to invest across the hydrocarbon spectrum, and enhance the UAE's growth potential through investments in healthcare, real estate and defense services. Our investment approach prioritizes partnership with best-in-class organizations and a commitment to the highest standards of governance.
Free Newsletter Sign-up