Hoxton Ventures announces close of its second fund, backed by British Patient Capital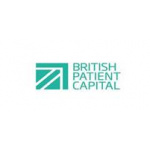 Hoxton Ventures announces close of its second fund, backed by British Patient Capital
Hoxton Ventures announced the final close today of Hoxton Ventures II L.P., an early stage European venture capital fund building on the firm's record of finding and investing in "unicorns," which includes seed investments in Babylon Health, Darktrace and Deliveroo.
Hoxton's strategy of finding European companies that can scale globally into large, category-defining leaders in newly forming industries has led it to becoming one of Europe's top-performing early stage venture capital firms. The firm's first fund has the highest ratio of unicorns to investments, according to Dealroom.
"We set up Hoxton to address a market gap at a time when few venture firms wanted to invest at the early stage in Europe," said Hussein Kanji, a partner at Hoxton. "Success stories like Darktrace and Deliveroo show that our region can produce large, global tech winners.
"The availability of venture capital is still far lower per capita here than tech markets like Israel and Silicon Valley," added co-founding partner Rob Kniaz. "We're delighted to help fill this funding gap and deliver top-tier venture returns for our investors."
The second fund saw increased commitments from investors in Hoxton's first fund, alongside commitments from new British, Swiss and U.S. institutional investors. New limited partners include British Patient Capital, the largest investor in U.K. venture capital.
Hoxton focuses on leveraging its partners' connections to the U.S. The fund expects most of its investments will target the U.S. market, either by opening offices in the U.S. or building a sales presence in the U.S.
"As Silicon Valley costs have skyrocketed and quality of life in the Bay Area has decreased, it makes more sense than ever to build engineering in Europe," said Kniaz. "But European entrepreneurs cannot underestimate the importance of the U.S. market."
Hoxton's investments have received follow-on financing rounds from many leading U.S. venture capital firms including Accel Partners, GV, Index Ventures, Insight Venture Partners, KKR, Summit Partners, and Technology Crossover Ventures (TCV).
"Entrepreneurs choose to work with us because we act as a bridge between the U.S. and European markets," said Kniaz. "We focus on making sure our companies are well connected in Silicon Valley for partnerships, follow-on funding and eventual acquisition or IPO."
Hoxton operates similarly to many successful U.S. venture funds, running as a small team, investing across technology sectors, and working closely with entrepreneurs as a business partner. The firm only recently added a third partner, Rob Ludwig, at the end of 2019, who joined as the firm's chief operating officer.
The new fund began investing in early 2019 and has made 20 investments across a range of sectors, including seed investments in FabricNano, a next generation enzyme business, Fy!, a homewares marketplace, Kbox Global, a cloud kitchen business, Kheiron Medical, an artificial intelligence radiology startup, and Preply, an online education company.
Approximately one-sixth of the fund's investments were made after the start of the COVID-19 crisis.
"Some of the best companies are built in a downturn," said Kanji. "Our patient, long-term approach means we are happy to take the long view on markets that may be early in their development but will grow exponentially irrespective of the macroeconomy."
Free Newsletter Sign-up