Friess Associates Benefits from Linedata's Investment Management Range of Solutions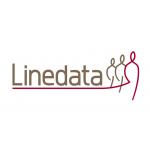 Friess Associates Benefits from Linedata's Investment Management Range of Solutions
Linedata, the global solutions provider dedicated to the investment management and credit industries, today announced that Friess Associates, a growth oriented fund management group, with over $1 billion of assets under management, has selected its comprehensive range of investment management solutions.

Linedata Longview for Asset Managers offers a single platform that reduces cost and operational risk by creating efficiencies, offering a flexible configuration, asset-specific workflows and an interface that can be tailored to the various roles of disparate users. It also provides enhanced portfolio management tools and workflows, expanded execution management tools and analytics, streamlined allocation tools, advanced compliance monitoring, and integrated portfolio analytics with performance measurement and flexible reporting.

"We chose Linedata's Longview order-management solution because it's an easy-to-use, customizable system with a competitive price", said Dave Marky, Friess Associates Chief Operating Officer. "We believe Linedata is the kind of partner we can count on to contribute to our mission to serve our clients at the high levels they expect and deserve."

"We are very excited to embark on this partnership with Friess Associates. By working very closely together, we fully understand, prioritize and provide solutions to meet their clients' current, short term and long term needs. Embracing this strong partnership approach gives our clients the competitive edge they need to successfully grow their business", says Gary Brackenridge, Head of Asset Management at Linedata.

Free Newsletter Sign-up