FreeRealTime adds social media sentiment to platform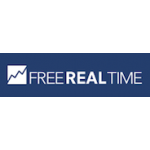 FreeRealTime adds social media sentiment to platform
FreeRealTime, the leading resource of actionable insights for investors, today announced new investment tools and features designed to improve the investment experience of its nearly 2 million registered subscribers.
The website's new design displays stocks poised to move based on changing social media sentiment, free portfolio-tracking, analysis on new assets such as Bitcoin, watchlists that follow users through the site, and enhanced charting and stock analysis.

The site added new features built for the modern trader, including:

• Hash Finance, a social-media sentiment analysis tool, which applies technical stock analysis such as the 50-day moving stock average to tweets to get ahead of changes in stock price and volume. Users can view tweets on every stock.
• StockScouter, a stock screening and ranking utility formerly featured on MSN Money with stock reports and ratings on over 5,000 stocks.
• Bitcoin futures real-time quotes and interactive charting.
• Financial markets news from NewsWare, the real-time news service used by institutional asset managers and professional traders to stay ahead of markets.
"We are very excited to launch an entirely new way to follow the markets and invest online. FreeRealTime was redesigned to provide subscribers with the best and most comprehensive suite of tools to manage their portfolios and perform individual equity analysis," said Eric Jarvis, President at FreeRealTime. "This is only the beginning. We look forward to adding more free and subscription services to bring institutional-quality insights and platforms to individual investors."

FreeRealTime also launched FRT Analysis, a trading and analysis platform that identifies companies to invest in through advanced stock screening and algorithmic idea generation. The FRT Analysis platform connects traders directly to their broker of choice and provides technical-analysis indicators, fundamental data, insider and institutional trading activity and comprehensive company valuation metrics.
Free Newsletter Sign-up