FNZ has secured investment from Temasek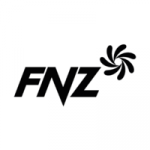 FNZ has secured investment from Temasek
FNZ, the global platform-as-a-service provider, has secured an investment from Temasek, a global investment company headquartered in Singapore.
FNZ, which specialises in wealth management technology and serves many of the world's largest financial services companies, will benefit in particular from Temasek's significant presence and experience in Asia as it looks to grow its business in the region over the coming years.
Temasek joins existing investors Caisse de dépôt et placement du Québec (CDPQ) and Generation Investment Management LLP (Generation), who acquired a majority stake in FNZ in October 2018, in a deal that valued the company at nearly £1.7 billion.
This was the first investment from the CDPQ-Generation partnership, who came together to make large-scale, long-term sustainable investments.
Adrian Durham, Founder and Chief Executive of FNZ Group said:
Temasek's investment in FNZ adds a further high profile investor and will enhance our reach into Asian markets. We look forward to exploring opportunities to work together to broaden our customer base in Asia and beyond.
Free Newsletter Sign-up