Fidelity Investments Introduces 'Fidelity Go' Advisory Solution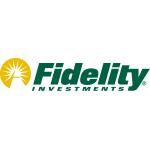 Fidelity Investments Introduces 'Fidelity Go' Advisory Solution
Investment Management
,
Risk Management
Building on its long history of offering industry-leading managed account solutions and online planning tools, Fidelity Investments® announced today the national launch of Fidelity Go℠, an advisory solution designed for investors seeking a trusted team1 to manage their money through a simple and efficient digital experience.
Fidelity Go was developed in collaboration with younger, digitally-savvy investors, and is a unique combination of a professionally managed portfolio, an easy-to-use digital dashboard, integration with Fidelity's broader investment tools and services, and an all-in cost2 that is among the lowest in the industry.
Fidelity Go features:
Portfolios constructed, monitored and rebalanced over time by investment professionals - not simply by an automated "robo" algorithm - available at a minimum investment of $5,000.
A transparent advisory fee and underlying investment portfolios that include Fidelity Index Funds Premium Class and Institutional Class, some of the lowest cost offerings in the market. Current all-in costs, including the advisory fee and underlying fund fees, range from 0.35 - 0.40 percent, which may vary over time based on changes in the underlying investments.
Convenient access across smartphones, tablets and desktops to deposit and withdraw funds, monitor progress to goal, and receive updates and alerts.
"Fidelity Go makes professionally managed portfolios broadly accessible by helping people move from saving to investing quickly and efficiently, with costs starting at approximately $20 a year3," said Rich Compson, head of managed accounts at Fidelity. "Our goal is to help people meet their lifetime financial needs, and Fidelity Go is a new way for Fidelity to help digital-first investors and those just getting started."
Fidelity Go investors also benefit from Fidelity's broader capabilities, including integration with its online financial planning tools, ongoing monitoring with Fidelity mobile apps including Apple Watch alerts, and the ability to direct the unlimited 2% cash back4from the new Fidelity Rewards Visa Signature Card into their Fidelity Go accounts. "Integration with Fidelity's broader experience can help customers both enhance and simplify their financial lives," said Compson.
How Does Fidelity Go Work?
Getting Started
Investors visit Fidelity.com/Go and answer seven questions (or more if they choose) about their goals, current financial situation and risk tolerance. Fidelity uses a proprietary profiling methodology developed by Strategic Advisers, Inc. that has been informed by its experience with Fidelity's suite of financial planning tools, and with Strategic Advisers' more than 500,000 retail managed accounts customers5.
Fidelity Go suggests an investment strategy based on the investor's needs and preferences; investors can accept or change the suggestion, then open the account.
Retirement and taxable accounts include low-priced Fidelity Index Funds, while the taxable accounts can also include BlackRock iShares ETFs and tax-advantaged municipal bond funds. Both account types typically hold less than 1 percent of assets in money market funds.
Ongoing Management and Monitoring
Geode Capital Management, an institutional investment adviser that has served as the sub-adviser to the Fidelity equity index funds and other Fidelity products since 2003, invests, monitors and manages the portfolios over time to help achieve customers' goals. This ongoing management includes rebalancing, commission-free trading, and automatic investment of dividends and new contributions.
Investors have full transparency into their investments and outcomes, including how they are tracking towards their goals.
Investors receive regular communications on Fidelity's perspectives on the market, and educational content includingFidelity Viewpoints.
Access and Support
Fidelity Go's responsive design makes it continuously available on desktops, laptops, tablets and smartphones, letting customers access their accounts from anywhere.
As needed, Fidelity Go customer service representatives are available via online chat and phone to provide assistance.
Building on Fidelity's 25 Years of Experience Offering Advisory Solutions
Fidelity has been a leader in retail advisory solutions for more than two decades, offering a range of solutions designed to meet the diverse needs of investors. The company's retail managed accounts business has more than $200 billion in assets and helps more than 500,000 individuals achieve their investing goals6.
Fidelity Go extends this suite of advisory solutions to a broader audience, including investors who may be just starting out. As an investor's needs change and grow over time, Fidelity's Portfolio Advisory Services (PAS) offers a spectrum of solutions, including active asset allocation, tax sensitive investing and separately managed accounts. Fidelity is committed to continually enhancing its advisory line up, as evidenced by Fidelity Go and the recently introduced Index-Focused PAS offering.
Free Newsletter Sign-up