Deutsche Börse Launches a Corporate Venture Capital Platform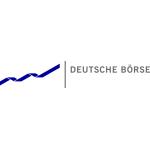 Deutsche Börse Launches a Corporate Venture Capital Platform
Investment Management
,
FinTech StartUps
,
Infrastructure
New platform to foster strategic investments in fintech firms/ New study "Future of Fintech in Capital Markets" by Deutsche Börse, in collaboration with Celent, outlines potential areas of opportunities for financial market infrastructure providers
As an important additional element of its growth strategy "Accelerate", Deutsche Börse Group today announced the launch of a dedicated corporate venture capital (CVC) platform – DB1 Ventures. The DB1 Ventures team will be primarily based in Frankfurt and will undertake new investments as well as actively manage Deutsche Börse's existing minority shareholdings. While Deutsche Börse has already made several strategic investments in early stage and mature companies, the new approach allows the Group to actively manage its existing and new portfolio to realize the full potential of these strategic shareholdings.
DB1 Ventures will invest only in areas that are strategic to Deutsche Börse. The focus will primarily be on early to growth stage fintech firms in order to establish mutually beneficial partnerships. DB1 Ventures will initially be funded via the significant resource base of Deutsche Börse's balance sheet. The strategic investments will be governed by a dedicated Investment Committee, which will be chaired by Deutsche Börse CEO Carsten Kengeter and have a cross functional and business perspective.
"Our objective with DB1 Ventures is to continue to be active in investing in early to growth stage ventures which are core or adjacent to our client, product, geographic and technology strategy. And as part of our active management, we will also deepen and extend promising partnerships with some of our current portfolio companies," said Carsten Kengeter, CEO of Deutsche Börse.
Ankur Kamalia, Managing Director Deutsche Börse, Head of Venture Portfolio Management and responsible for DB1 Ventures, explained: "This dual approach will allow us to bring in our professional expertise as a market infrastructure provider and offer value creation opportunities for fintech companies. In return, we will benefit from new ideas and technological developments in an early stage. Simultaneously, we continue to actively manage our existing portfolio of investments, including divestments where necessary."
Deutsche Börse, in collaboration with Celent, a financial technology research and advisory firm, has analyzed the significance of fintech firms and its potential impact on market infrastructure incumbents. The new report "Future of Fintech in Capital Markets" highlights the opportunity for market infrastructure providers to interact with fintech firms and drive a higher degree of strategic partnership. Since 2008, capital flow into fintech investments has grown six-fold. Last year, about $19 billion in capital was invested globally in fintech across approximately 1,200 deals. CVCs now represent 25 percent of global fintech capital flows.
David Easthope, Senior Vice President and responsible for the Securities and Investments practice of Celent: "Major parts of the financial services ecosystem are being transformed by pioneering financial technology firms. Instead of going alone, fintech firms can decide to pursue a collaborative approach with leading incumbents through partnerships, including market infrastructure firms. Combining forces will allow fintech firms to shape the future of capital provision, technology, and other industry workflows."
Free Newsletter Sign-up