Bill Miller to Acquire Legg Mason's Stake in LMM LLC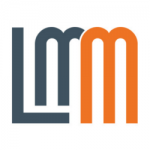 Bill Miller to Acquire Legg Mason's Stake in LMM LLC
Legg Mason, Inc. ("Legg Mason") announced that it has reached an agreement with Bill Miller for the acquisition by Mr. Miller of all of Legg Mason's interests in LMM LLC ("LMM"). As a result, Mr. Miller, together with companies he controls, will own 100% of LMM.
LMM provides investment management services to Legg Mason Opportunity Trust, Miller Income Opportunity Trust and related strategies. There will be no changes to the investment team or portfolio management responsibilities as a result of the transaction.
Bill Miller, Chief Investment Officer of LMM, said: "This transaction affirms my ongoing commitment to managing our funds and to our investors. I am excited about the future of LMM, and our team is dedicated to our long-term, value-driven approach and to true active management. I am thankful to Legg Mason for our 35-year relationship and to the many great people I've worked with along the way."
"Bill has been an important part of the growth and success of Legg Mason over the years and we appreciate his many contributions. We wish Bill and his team continued success in the future. Today's announcement is consistent with Legg Mason's strategy of focusing on our nine diverse managers with size and scale that can be leveraged across global distribution," said Joseph A. Sullivan, Chairman and CEO of Legg Mason.
Terms of the transaction were not disclosed. The transaction is expected to close on or around the calendar year end, subject to customary conditions and regulatory approvals.
Free Newsletter Sign-up